Stay in business
You will be upgraded every time
More space, more central … more of most things
When you are staying with us, you get much more than just a bed to sleep in. We actually dare to call it an upgrade.
From a room to an apartment
You will stay in your very own apartment which is extra spacious
From the outskirts to the city core
You will stay in the center of Kolding with both urban life, nature, a lot of eating places, and other options just outside your door.
From service to concern
Most of our guests have stayed here before, and we are proud when they return. That is why we do an extra effort to make you feel important, welcome, and home, during your stay with us.
From business as usual to small surprises
Our motto is Stay Surprised. We constantly improve our facilities, offers and opportunities, which is why you will often feel like something has changed since your previous stay with us. We do what we can, to surprise you while you are here.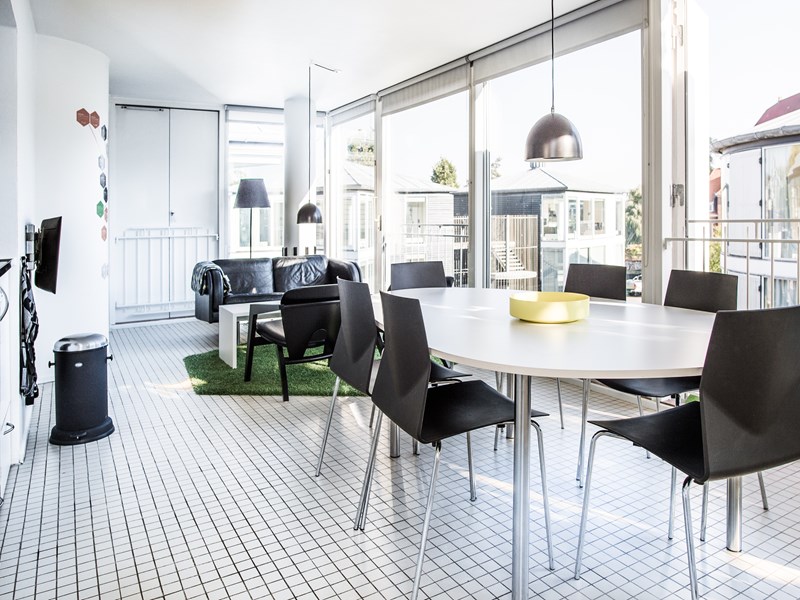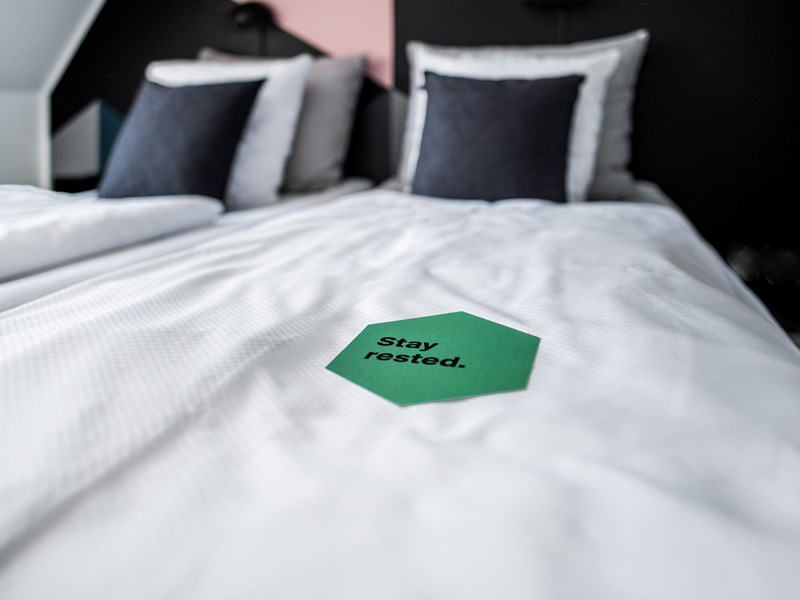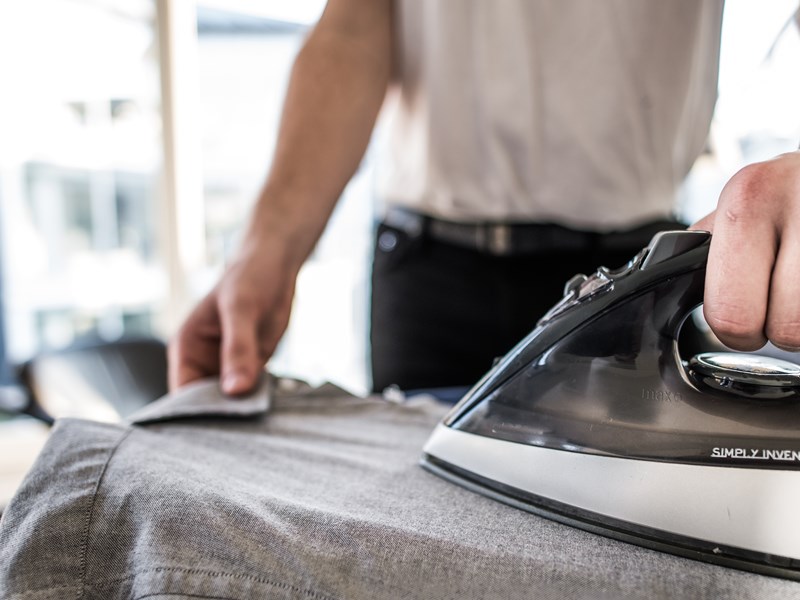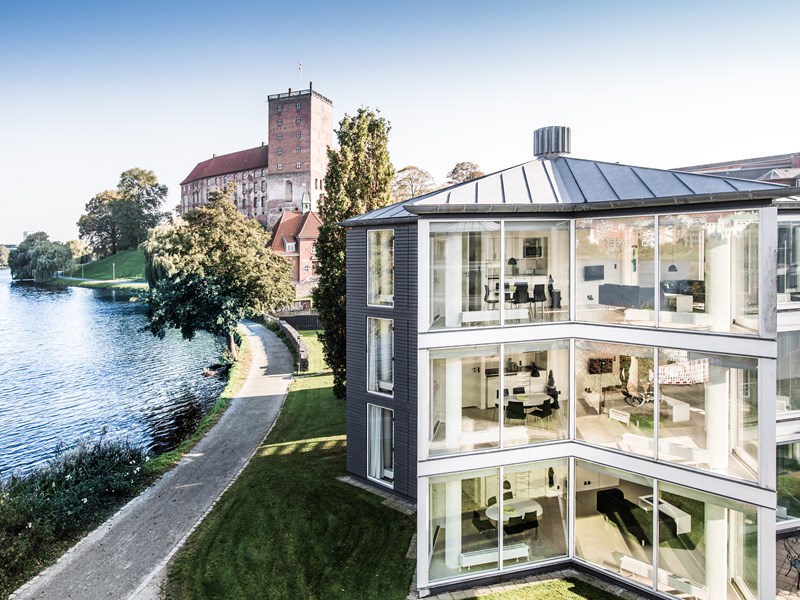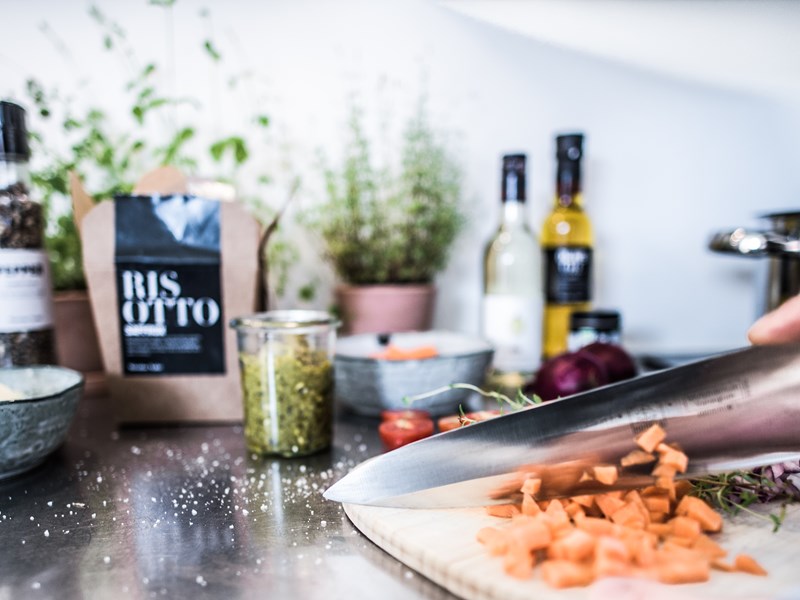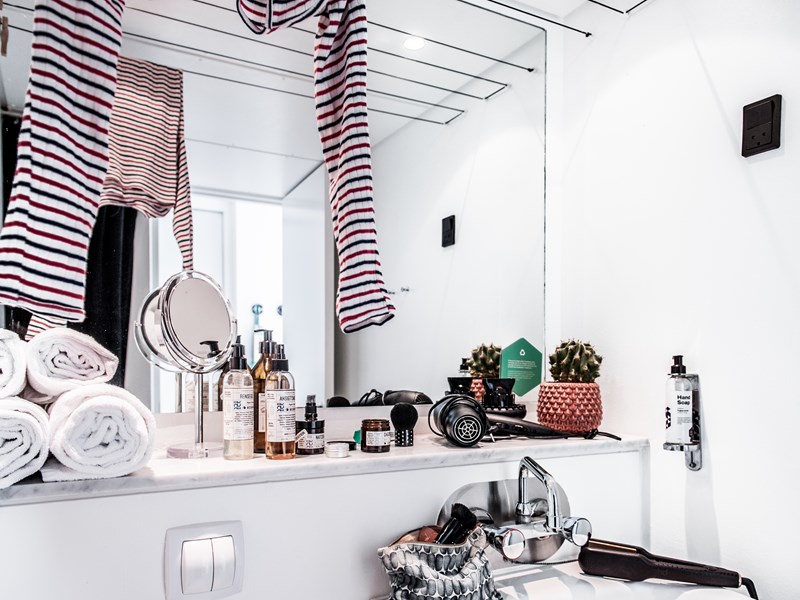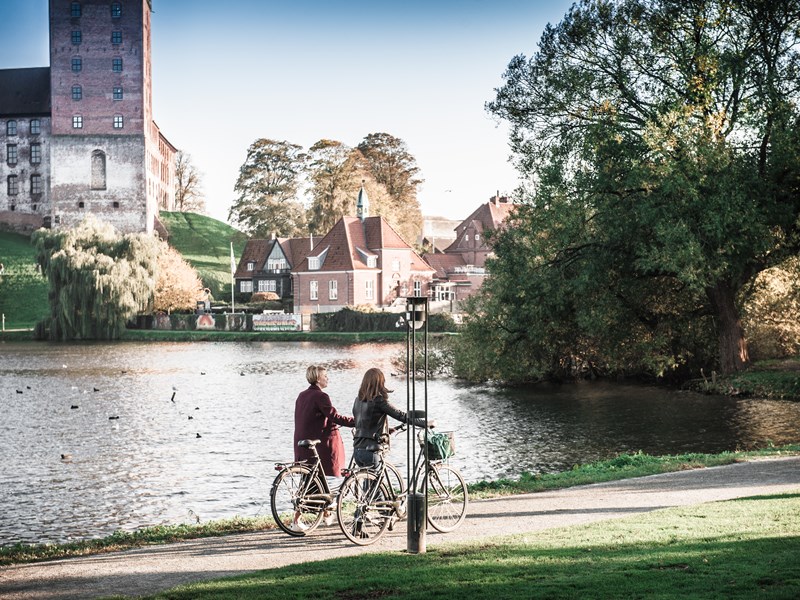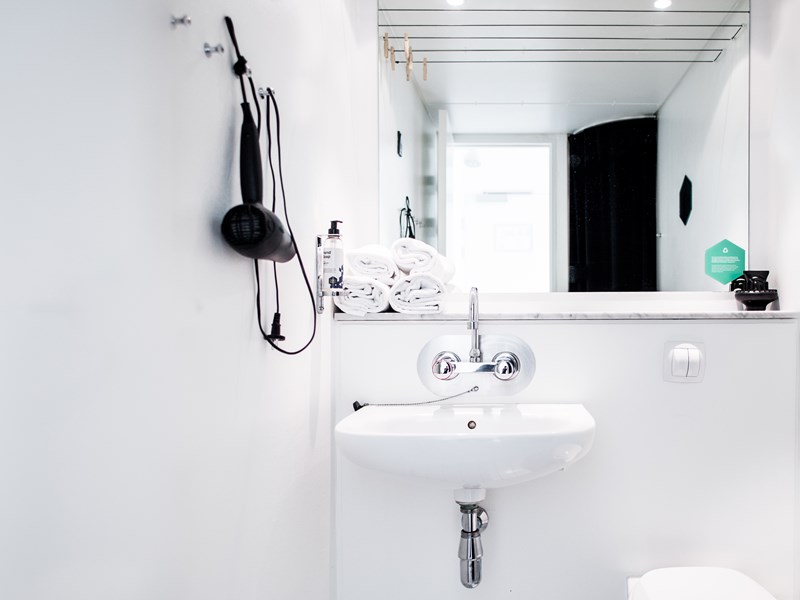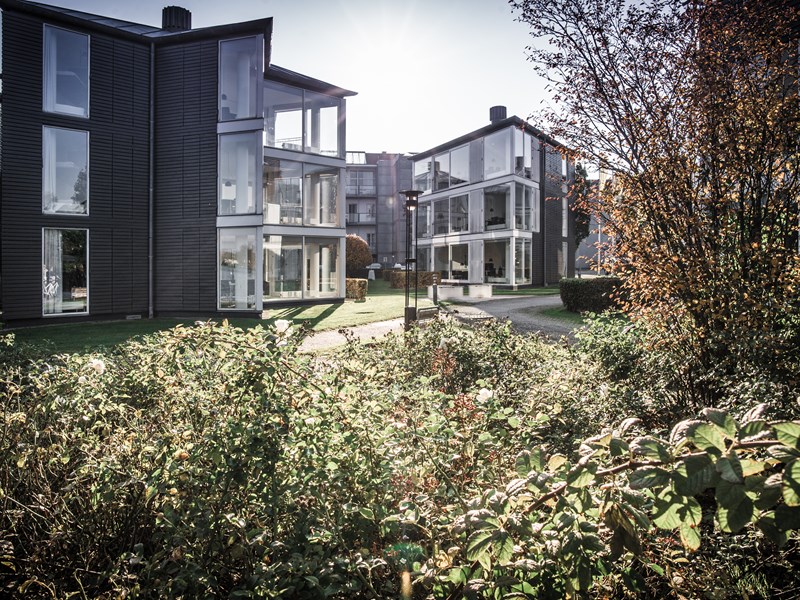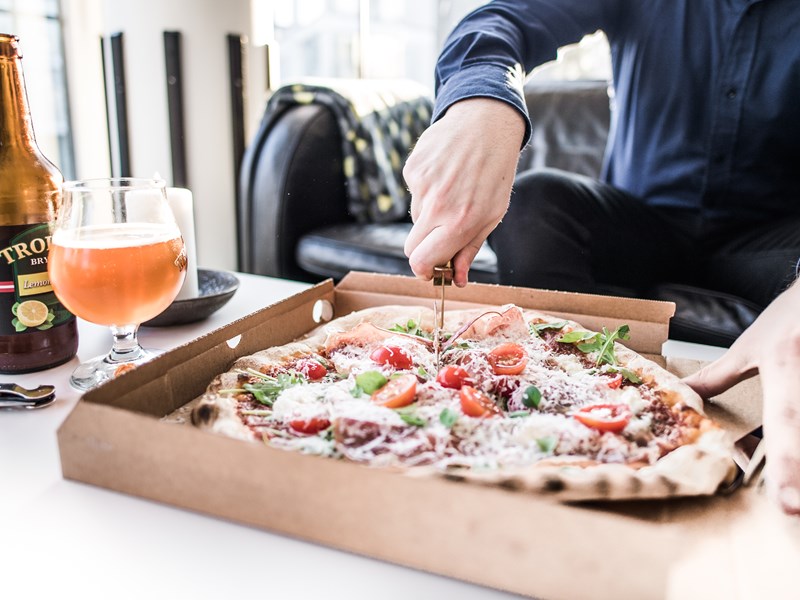 LOYALTY PAYS OFF WITH OUR TWO DIFFERENT BUSINESS DEALS
Get extra benefits with a business deal.
We are proud, that so many guests return to the hotel again and again. Therefore, we would like to reward those who travel work-related and to a greater or lesser extent use us as a base when staying in Kolding. Your company has the opportunity to sign two different company agreements with us.   
Common to both agreements are that they give you and your company the opportunity to get discounts and special terms concerning bookings and payments, depending on your needs. You can read more about the two different company agreements below this.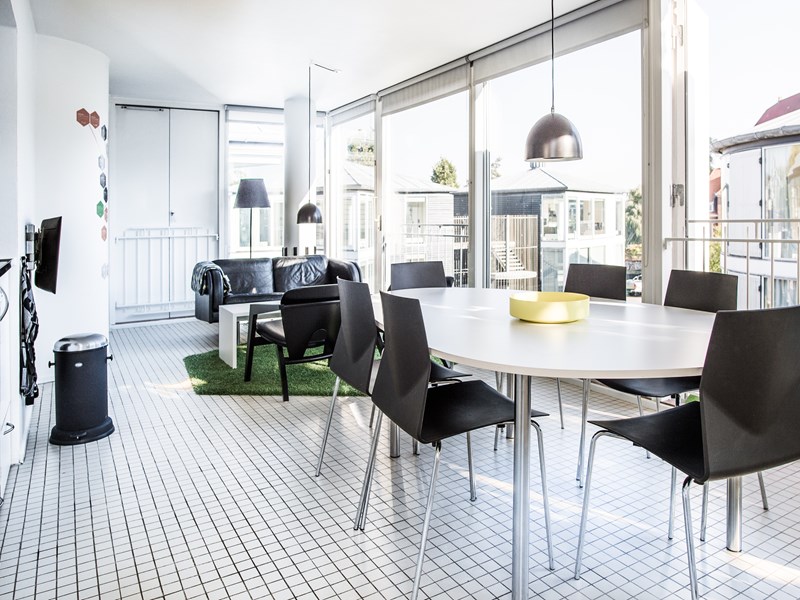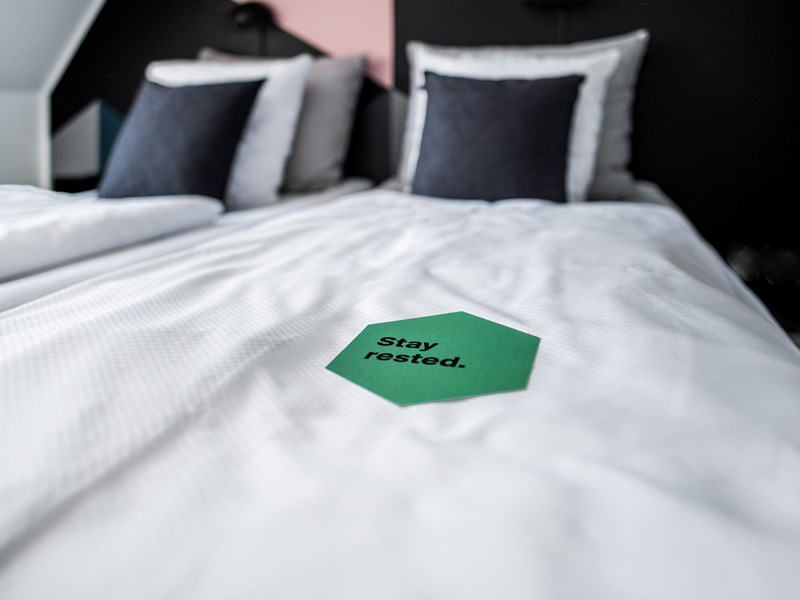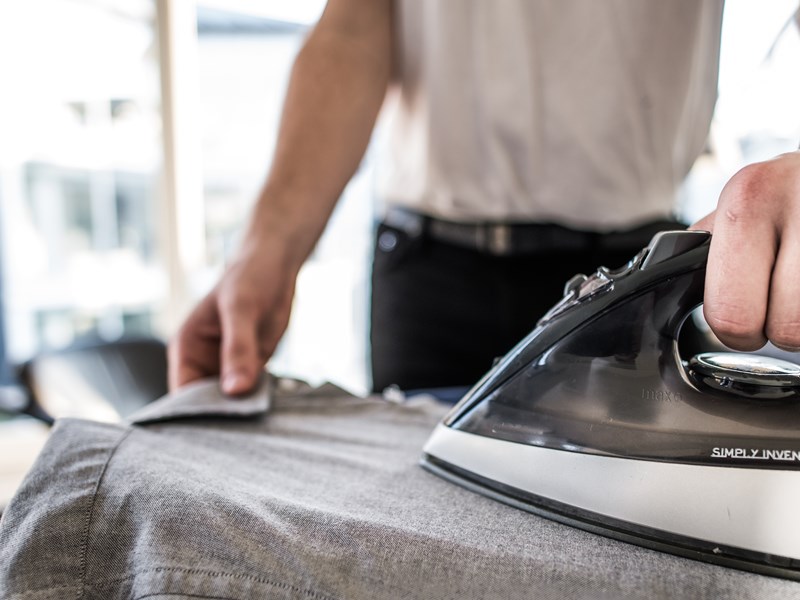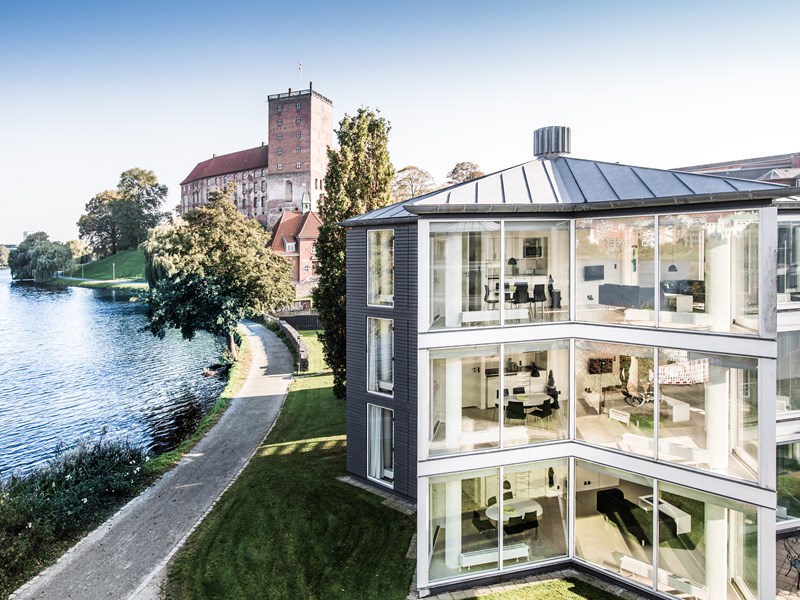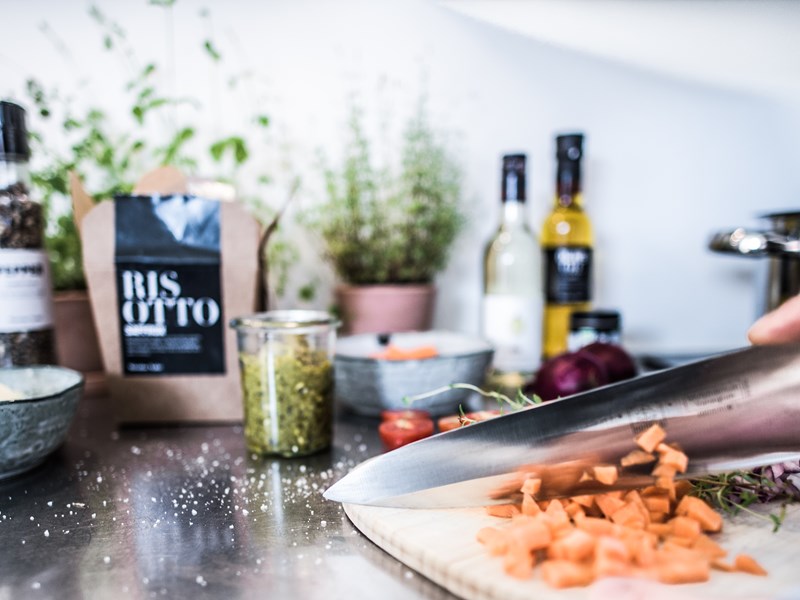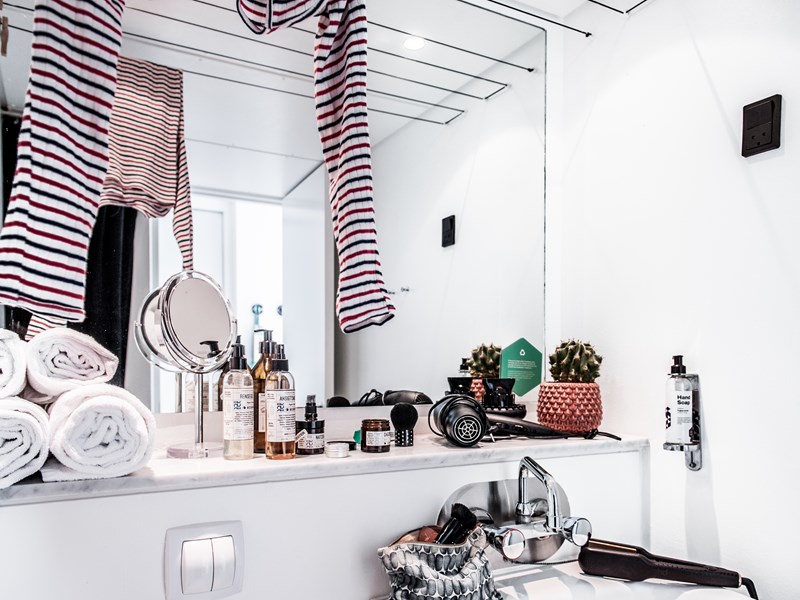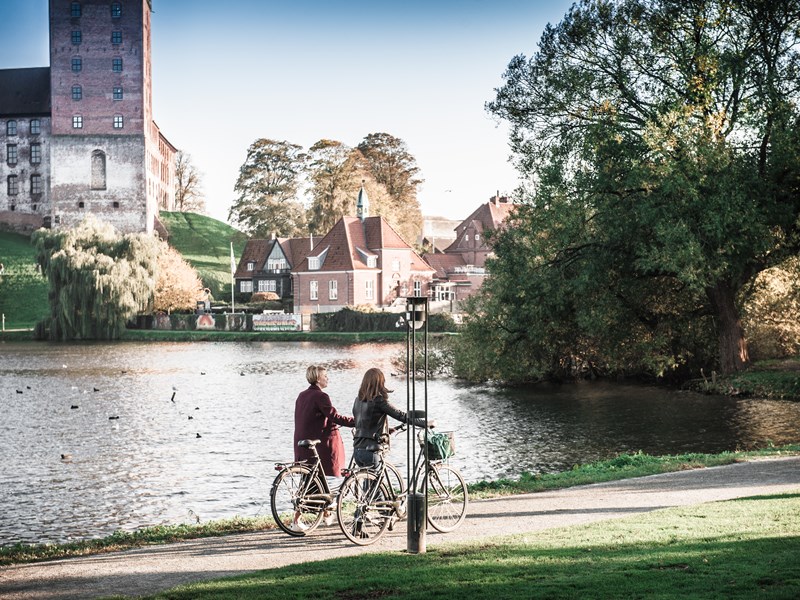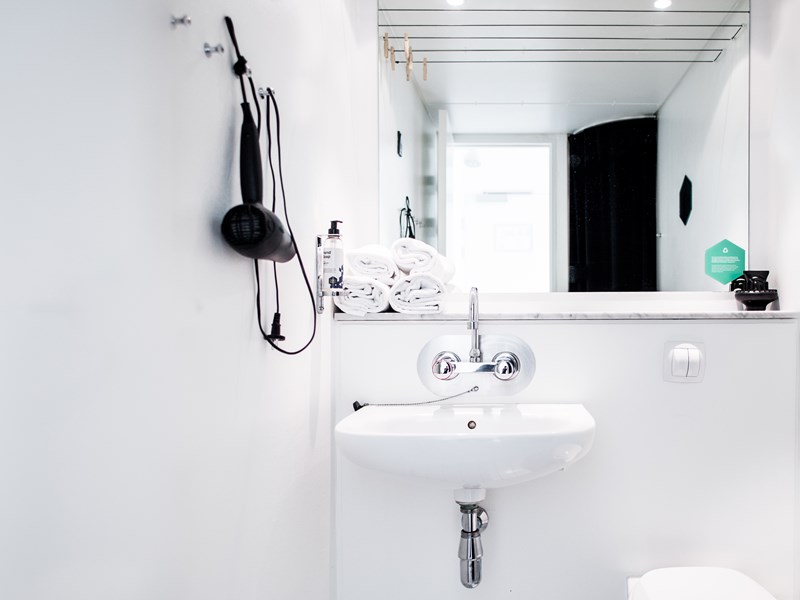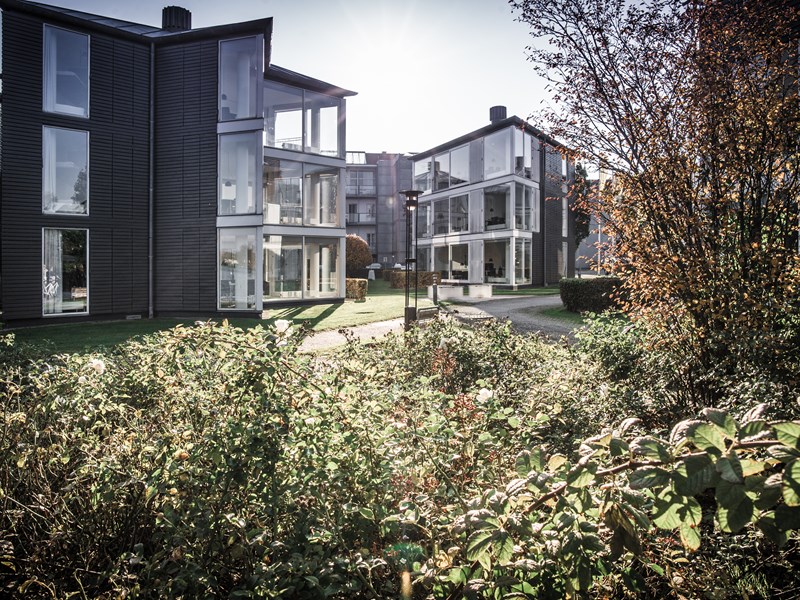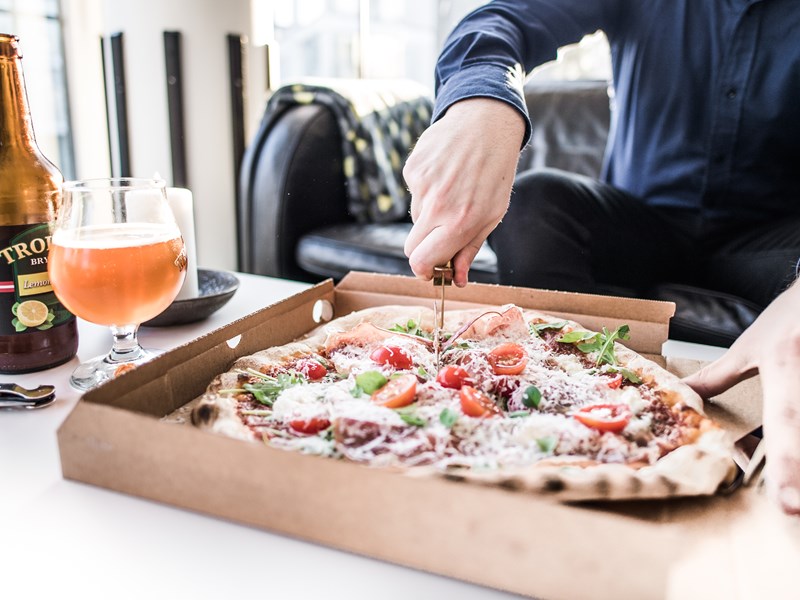 Stay in Business
Hotel apartments with everything included
Our 73 hotel apartments are furnished with stylish details, elbowroom, and clean lines. The apartment welcomes you in a spacious living room with a tv, which slides into an integrated kitchenette. The rooms in the apartment are all furnished with design classics and kept in light, calm colors because we want to create a feeling of extra space.
There are separate bedrooms and one bathroom with a hairdryer. You can make dinner in the kitchen, order takeaway, or visit one of the many restaurants and cafes, which are only a short walk away from the hotel. In the kitchen, you will find two cooking plates, household appliances, pots, and pans together with various tableware. It is possible to borrow extra equipment in the reception due to our loan service if you for instance want to iron your clothes before going to work.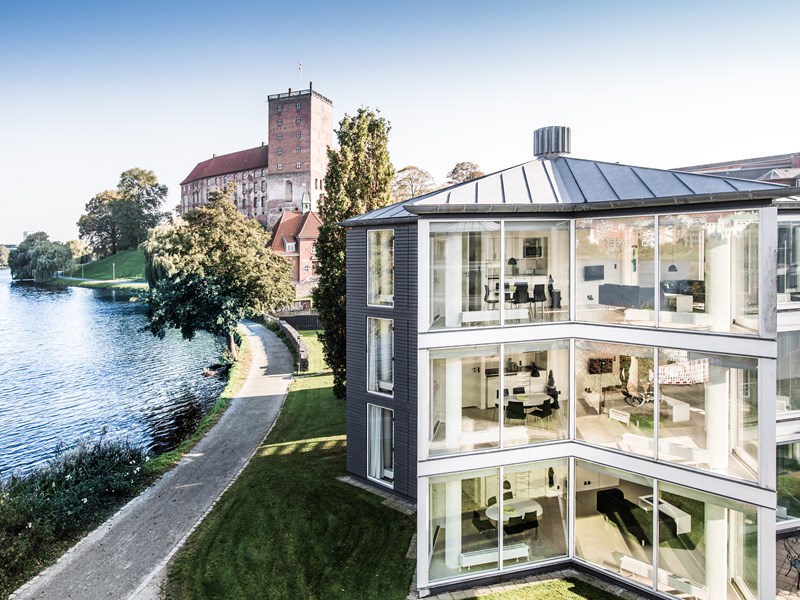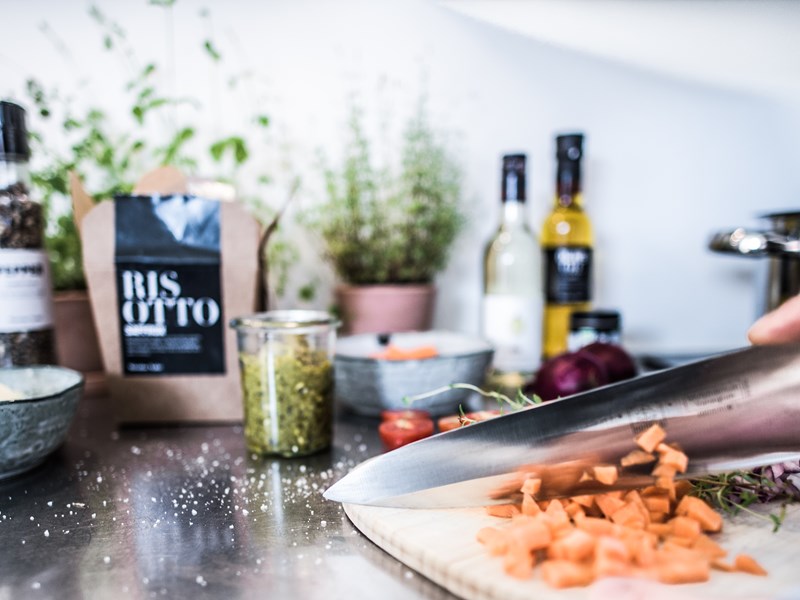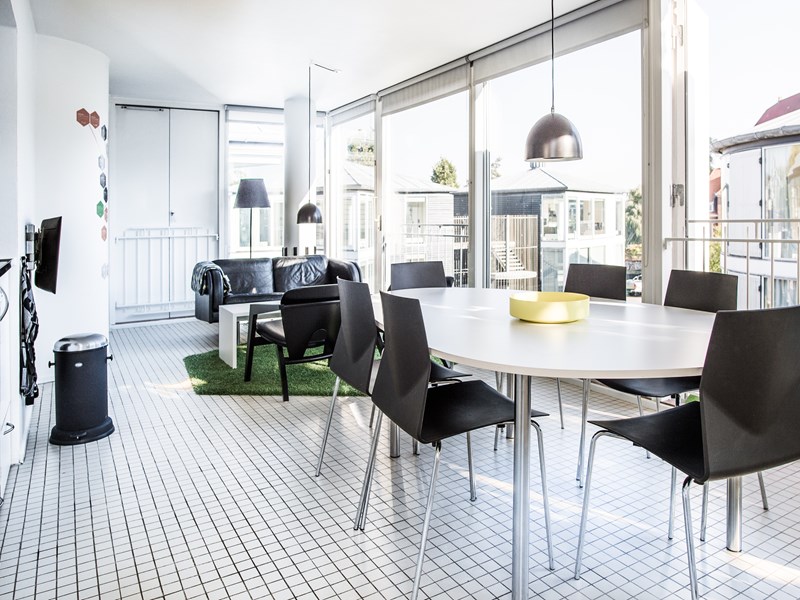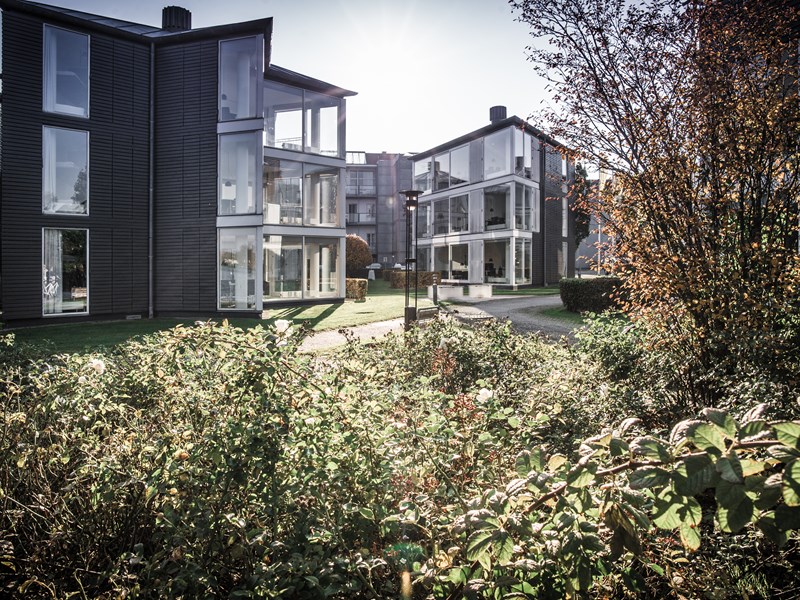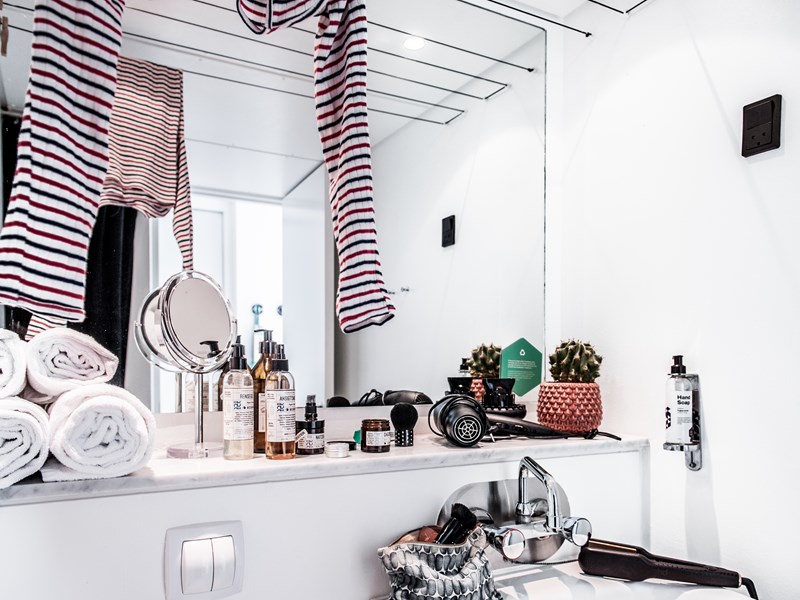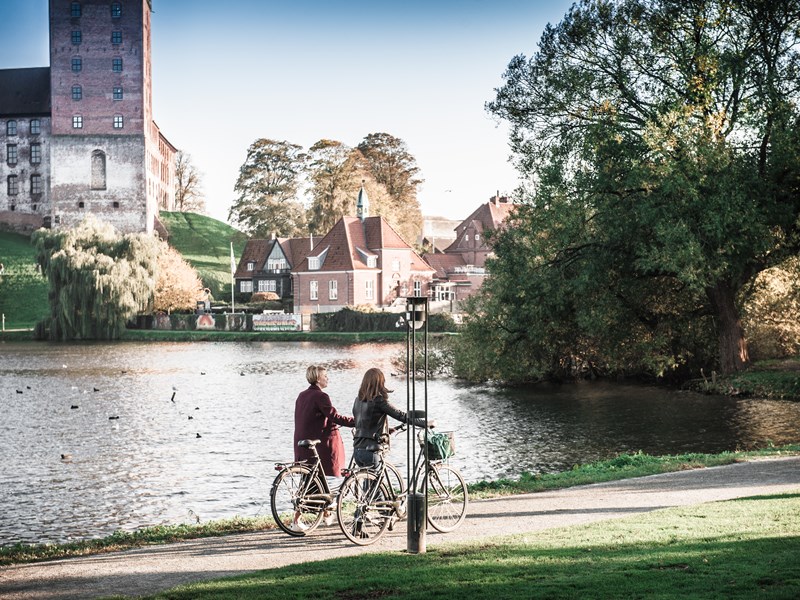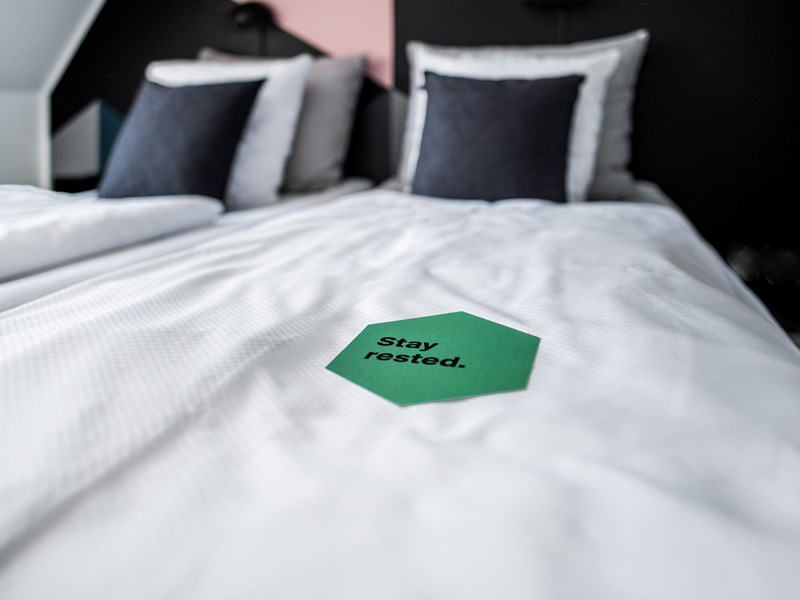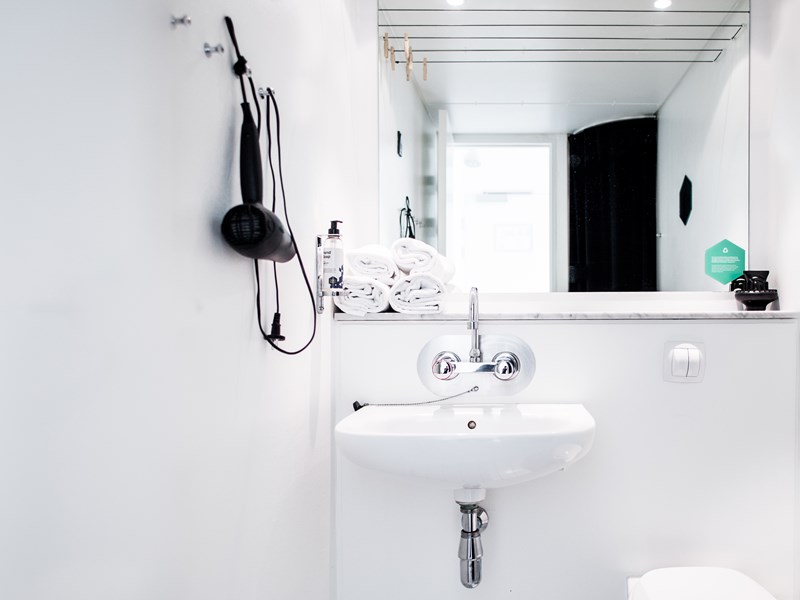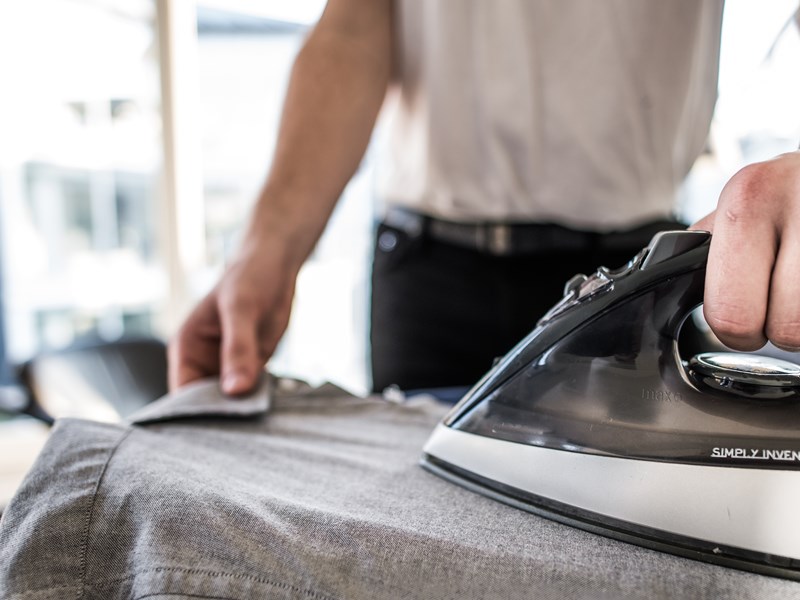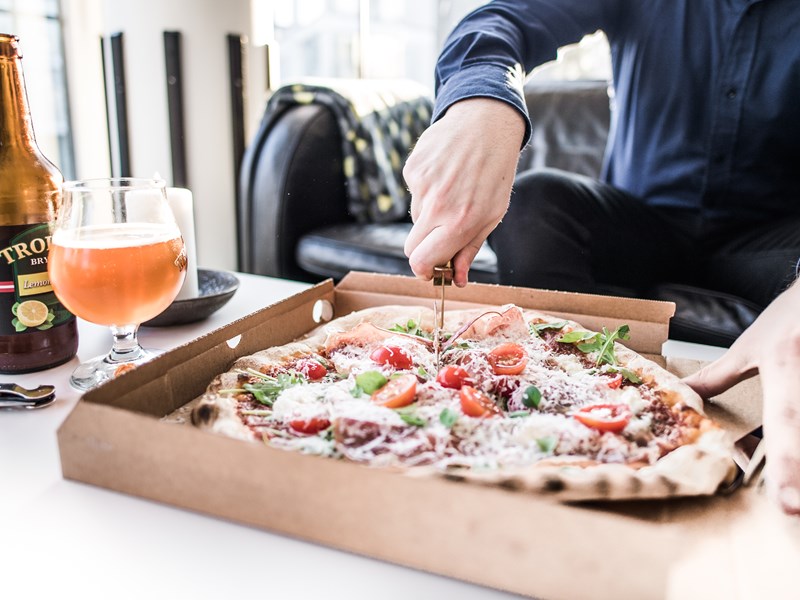 Stay Rested
Much more than just a bed to sleep in
Regardless of whatever needs you might have after a long day of work, you will have space, peace, and freedom to do it, when staying with us. You can put your feet up and relax on the couch in front of the tv which has plenty of channels to choose from. You can sit down in the living room and continue your work. You can make your own meal in the kitchen, order takeaway, or go to one of the many restaurants and cafes, that are only a short walk away. You can go for a run in the forest, Marielundskoven, and around the lake, Slotssøen, or go for a swim in the pool at Slotsøbadet, which is located right next to Kolding Hotel Apartments.
All of our hotel apartments are spacious, light, and stylishly furnished with Danish design and exquisite details. There is space to invite colleagues or other guests to dinner, to relax, or to work, and if you would like to stay with more people in one big apartment with separate bedrooms, that is also a possibility. In other words, you get much more than just a bed to sleep in and the usual facilities, you know from other hotels.