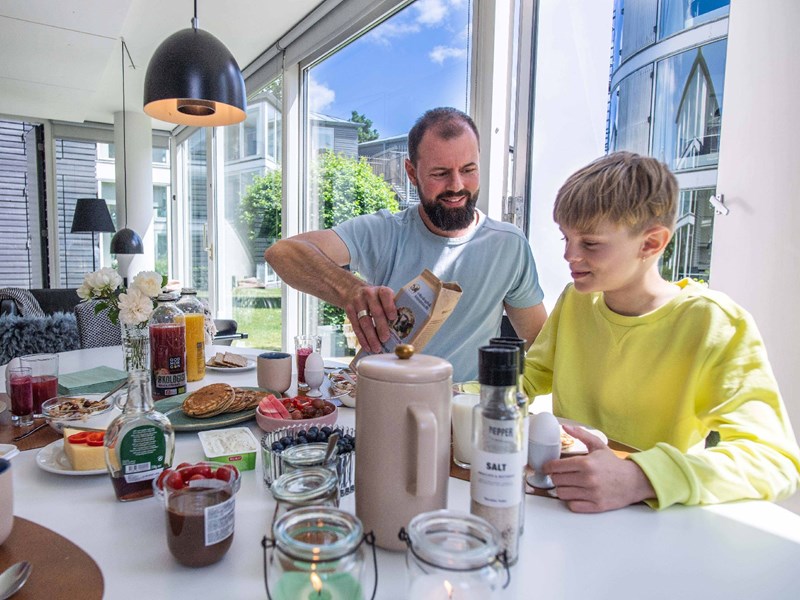 Easter with cosiness and relaxation
Check in and relax at Kolding Hotel Apartments in the heart of Kolding's Latin Quarter with the Royal Palace Koldinghus and Slotssøbadet as the nearest neighbors.
With Kolding Hotel Apartments as the focal point, there is plenty of opportunity for activity in Kolding and the surrounding area in the coming Easter days. Experience the beautiful nature around Kolding, such as Marielundsskoven, Kolding Ådal, Slotssøen with the romantic Kærlighedssti. And for the more lively souls, one of our neighbors is a tropical water park, where the happy water dog can be let loose for several hours, while relaxation can also be found in the steam bath or Queen Dorothea's Sauna.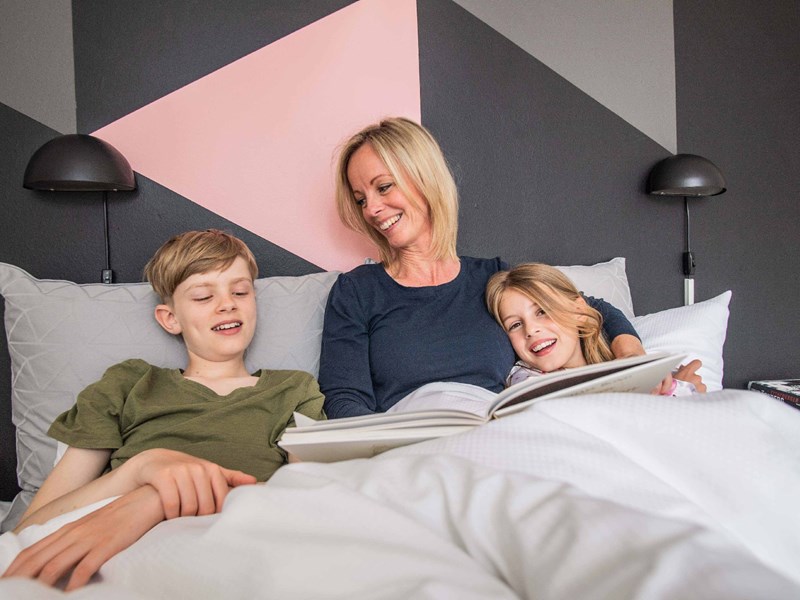 The stay includes:
Accommodation in your own delicious holiday apartment

Free

Wi-Fi
TV

with 3 radio channels and 28 TV channels, including various sports channels

Electricity, water, heating, linen, towels and final cleaning.
— 
You can also buy a healthy and tasty breakfast in our cozy lounge.
The offer cannot be combined with other of our promotions.
Cultural powerhouse
Nicolai Complex
The complex consists of five independent houses that together function as one cultural whole. One house, an old girls' school, is the center of art, design and entrepreneurship. The house consists of the showrooms on the ground floor. The beautiful and bright exhibition rooms present exhibitions with professional art, design and craftsmanship. It's about. 10 exhibitions a year. It is always free to enter.
Nicolai for children is part of the Nicolai Complex. It is a children's culture house, which is primarily aimed at 2-12 year olds. Here they can be allowed to unfold in the many and varied activities of the great building; There is something about motor skills, the creative soul and the brain. Go and explore!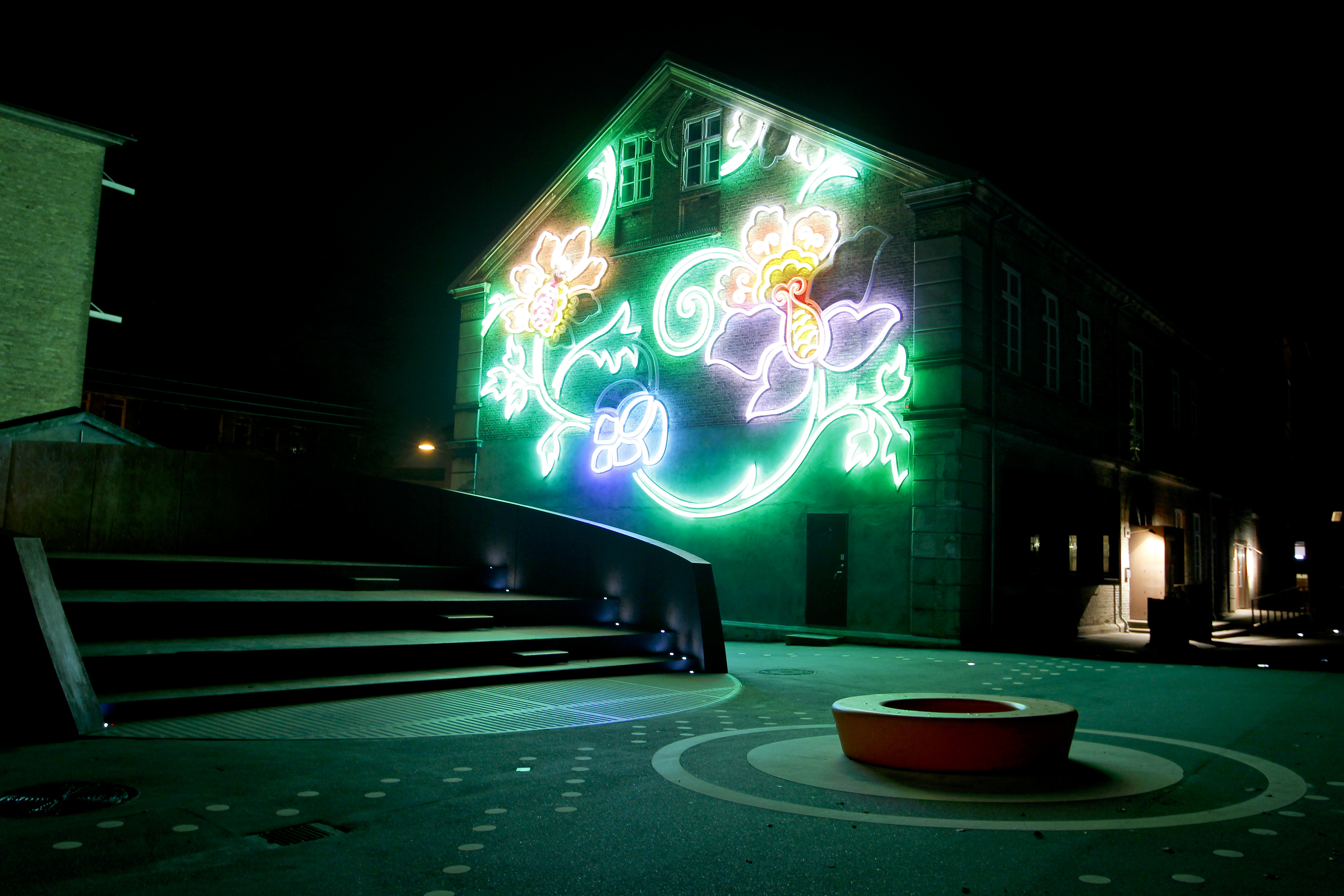 Special exhibition
Mary and the Crown Princesses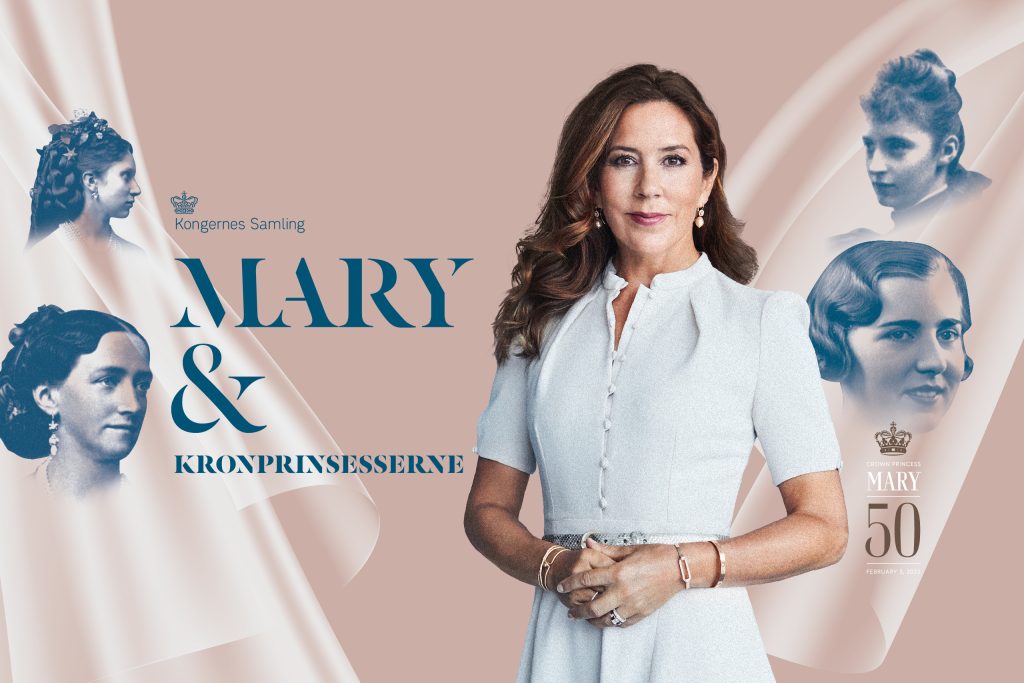 We offer a 20% discount on admission to Koldinghus in combination with a holiday stay at Kolding Hotel Apartments.
The exhibition "Mary & the Crown Princesses" at Koldinghus has been created on the occasion of Crown Princess Mary's 50th birthday and draws a portrait of the Danish Crown Princess and her four predecessors in the Glücksborg family. Visitors can look forward to experiencing, among other things, the famous ruby set and the blue dress and hair hoop that the Crown Princess wore at Prince Christian's baptism in 2006.
In the exhibition, Crown Princess Mary will guide visitors on a journey of discovery in the history of her predecessors and the Glücksborg dynasty. The main characters are in addition to the Crown Princess the princesses Louise of Hessen-Kassel, Lovisa of Sweden-Norway, Alexandrine of Mecklenburg-Schwerin and Ingrid of Sweden. Among them, Crown Princess Mary is the only one with a non-royal background.
Read more about the exhibition here.
LEGOLAND®
One of Denmark's biggest attractions for the whole family. Here you can go on adventures again and again. You will not be disappointed!
Experience classics like the Dragon, where you ride through the enchanted castle on a dragon 's back, or get a suck in the stomach when you drive with the Polar X-plorer's breathtaking speed past penguins.
In addition, LEGOLAND® is launching a completely new universe this year. LEGO® MOVIE ™. Here you will experience wild effects in the flying, cinematic rides.
LEGOLAND® is therefore always a sure winner. And is a small 40 minutes from Kolding by car.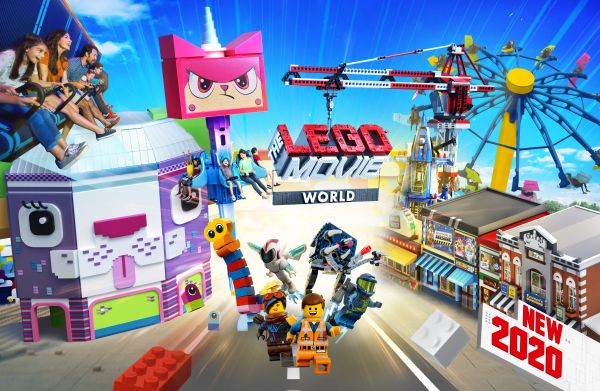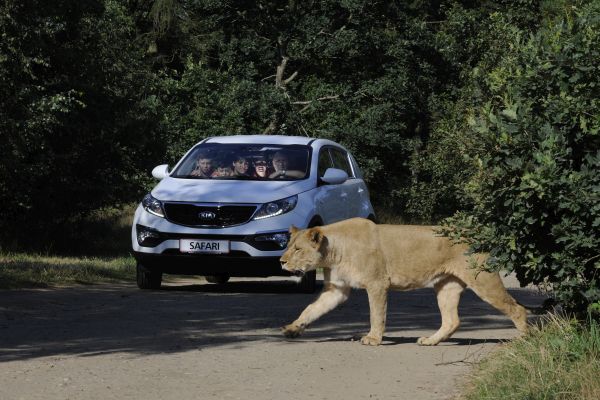 Givskud Zoo
Go on safari in Denmark! In Givskud Zoo you can get really close to the animals when you drive and walk among them.
Experience unique animals. In Givskud Zoo you can experience, as the only place in Denmark, Gorillas. See the rare African bongo antelope. Meet giant otters.
And of course, the big herd of lions that you drive into! And if the live animals are not enough for you, then Givskud Zoo has Denmark's largest dinosaur park! Meet the prehistoric giants and learn about their lives.
Activity and relaxation in Marielundskoven
Marielundskoven is a stone's throw from Kolding city center and is a popular excursion place - with good reason! In Marielundskoven you will find a mecca of activities for body and soul. There are a large number of different hiking routes in varying degrees of difficulty, so there are opportunities for all family members. If your heart rate needs to increase a little more, there is the Health Track, where you can measure your fitness figures, or you can train balance, strength or coordination in the training pavilion. If it is relaxation you are looking for, then with a fishing license it is also possible to relax and fish in the lakes of the forests, or you can go hunting for edible mushrooms in the soil.
The forest consists of everything from dense spruce forest to sum areas and is completely idyllic with a sacred spring and Marielundsøen, which is the center of the forest. And then it's even easier to get to the forests - both by bike or on foot!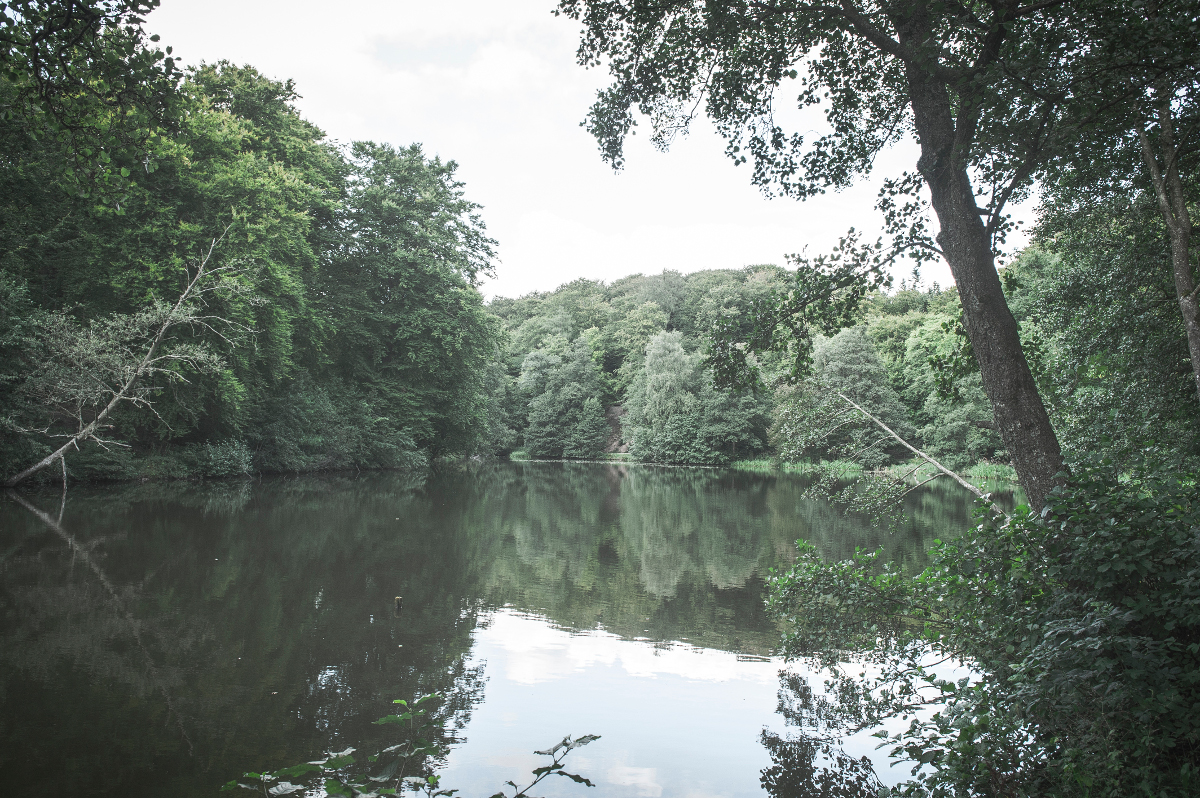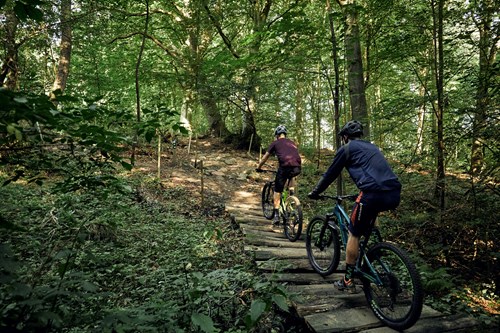 Scenic Kolding Ådal

In Kolding Ådal, there is plenty of opportunity to experience nature up close. The river cuts through Kolding and runs all the way to the motorway. Here you have the opportunity to see forest, water and open plains, which show beautiful viewpoints.
Ådal by bike
The Ådal route, which is a cycle route, runs through Kolding Ådal. The route is not marked, so it is important to bring a map. It takes you past both historical and natural sights.
Take the children for a nice day in Kolding Ådal

In Ådalen you can bring a picnic basket and fish in Kolding Å. You can also take the children out and canoe - or for the slightly older ones - in a kayak. Ådalen is an obvious place for all ages, where you can have a wonderful day in nature.
Do you want to go for a nice walk with your loved ones in the heart of Kolding? Then we have an offer for an obvious trip here.
The Love Path was named in 1868 and created by employment workers. The love path runs along the lake shore, so if you go for a walk there, you get a super good view of the lake. If you want to go for a really nice walk, which shows all the good sides of nature, without you having to search far away from the city, then the Love Trail is a really nice option for you and your friends, family or boyfriend. At the same time you will see sides of Kolding that you may not have seen before or knew existed. The experiences are waiting out there for a nice walk along the unique path.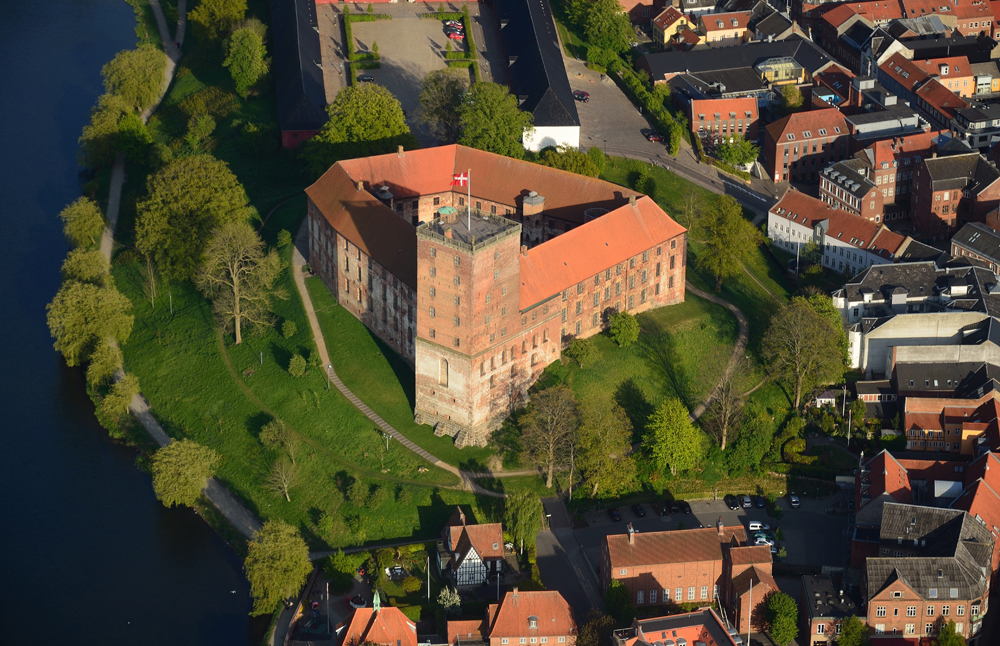 Tropical Water Park
Slotssøbadet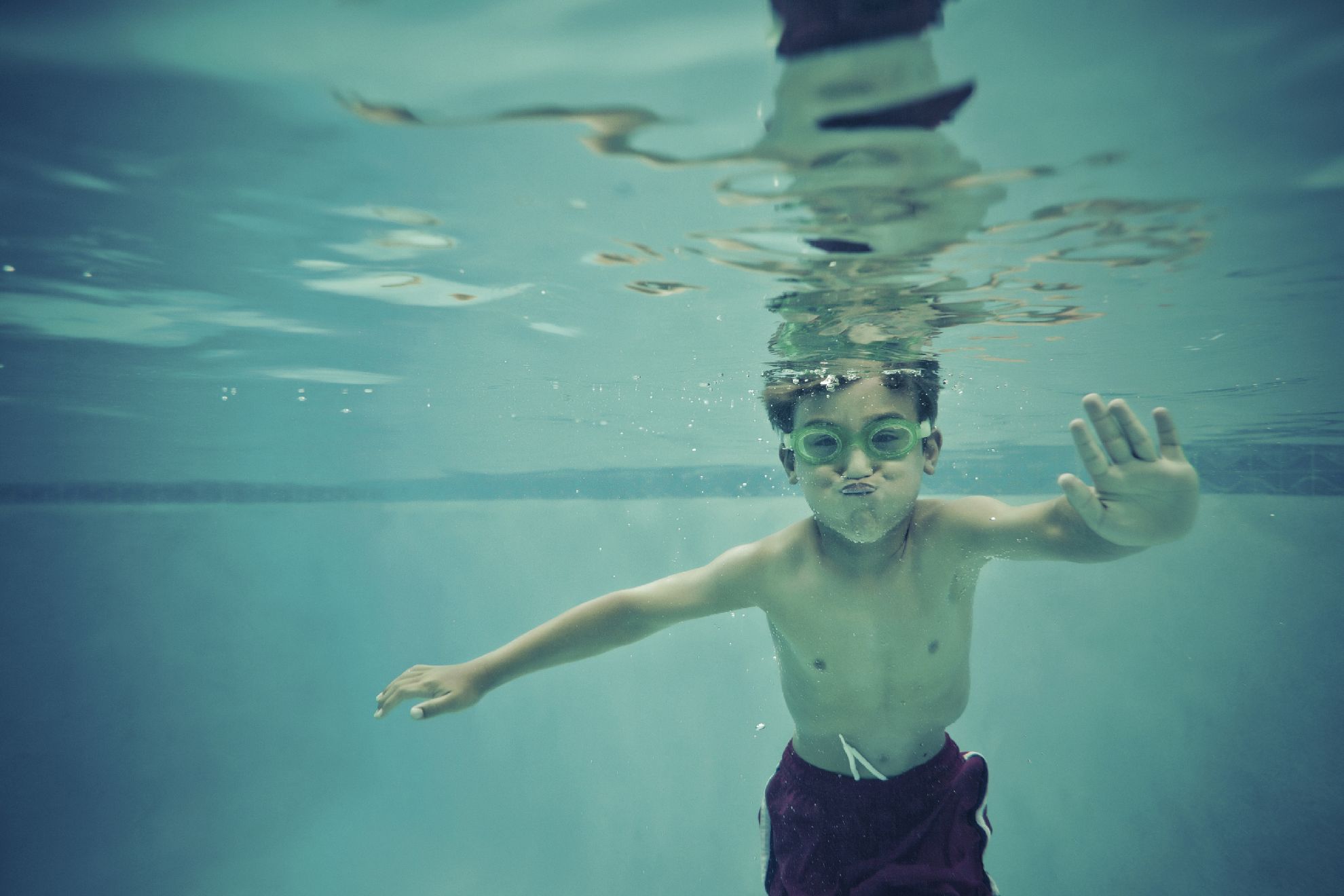 The many pools and the tropical climate can be used all year round. The water park is also a place to stay. There is a barefoot café and sun loungers for those who do not want to make use of the wet element. It is also in the swimming pool that SlotssøBadet's many events and special theme evenings take place.
Steam baths are located in the swimming pool itself. Ie. that you keep the swimwear on and both men and women have access. The steam bath has a humidity of approx. 90% and and a temp. of approx. 48 degrees.
There are two saunas in the changing rooms - one in the men's locker room and one in the women's locker room. The temperature is approx. 75-85 degrees and the humidity is very low.
Part of Slotssøbadet
Dronning Dorotheas Bath
Queen Dorothea's Sauna is ready to give you the ultimate wellness experience.
Sit back and be pampered in the historically decorated surroundings. The sauna offers a wide range of facilities such as steam bath, large luxury sauna with light therapy, outdoor sauna, outdoor spa, experience shower, cold water pool, salt pool, fragrance pool, relaxation pool, cave and a large selection of healing and caring treatments.
Health and nursing treatments have been a focus since Queen Dorothea's Sauna was established on 1 July 2008. The spa allows guests to pamper the body and thus joins a long spa tradition that the ancient Greeks and Romans began several thousand years ago. The spas had their heyday in the mid-19th century around all of Europe, where the health apostles of the time weighted the four elements water, air, fire and earth.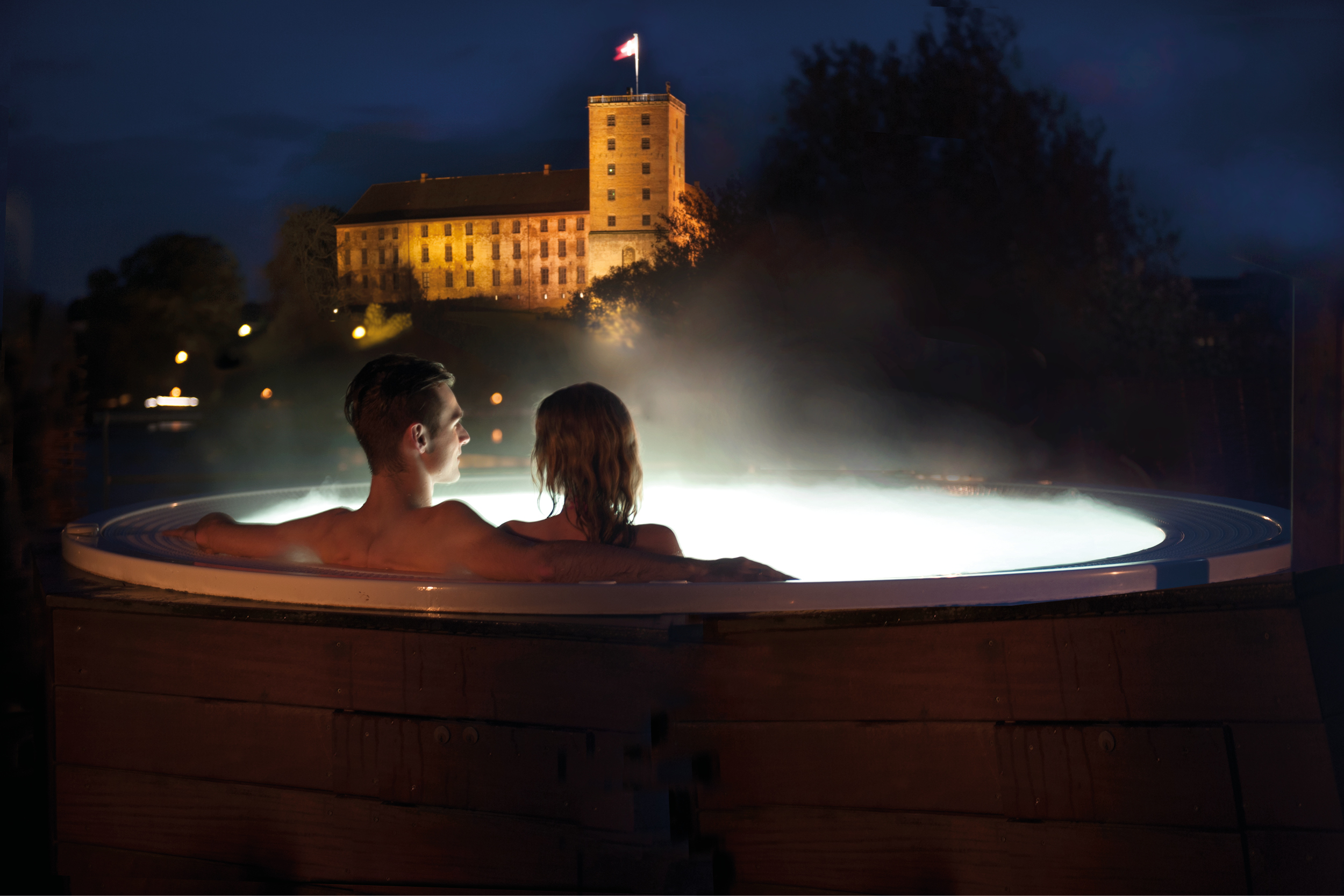 A day in the open air
Geographical Garden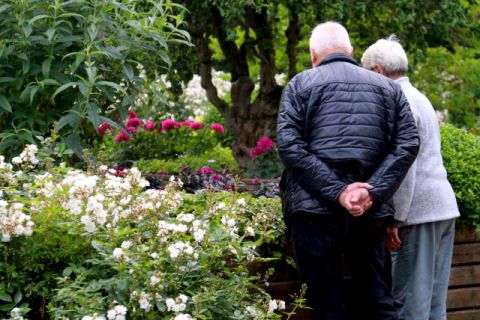 Take a walk in the Geographical Garden and enjoy a day in the open air. And yes, there is plenty to do and experience here - also for children.
There are animals to pet, playgrounds, colorful birds from all over the world, a jungle trail, 600m2 greenhouses, idea gardens and even a mini version of Kolding city.
It is all spread around the 12-hectare park and botanical garden, where exciting events are also held regularly for both young and old.
Trapholt Museum of Modern Art and Design
Verner Panton
Enter a world of undulating extravagant shapes, strong intense colors and world-class design in the exhibition Verner Panton - Colors a New World.
Verner Panton is one of the biggest names in Danish design history. His spectacular use of colors and material choices that defied norms and traditions made the Danish architect world-renowned as one of the most influential designers of his time.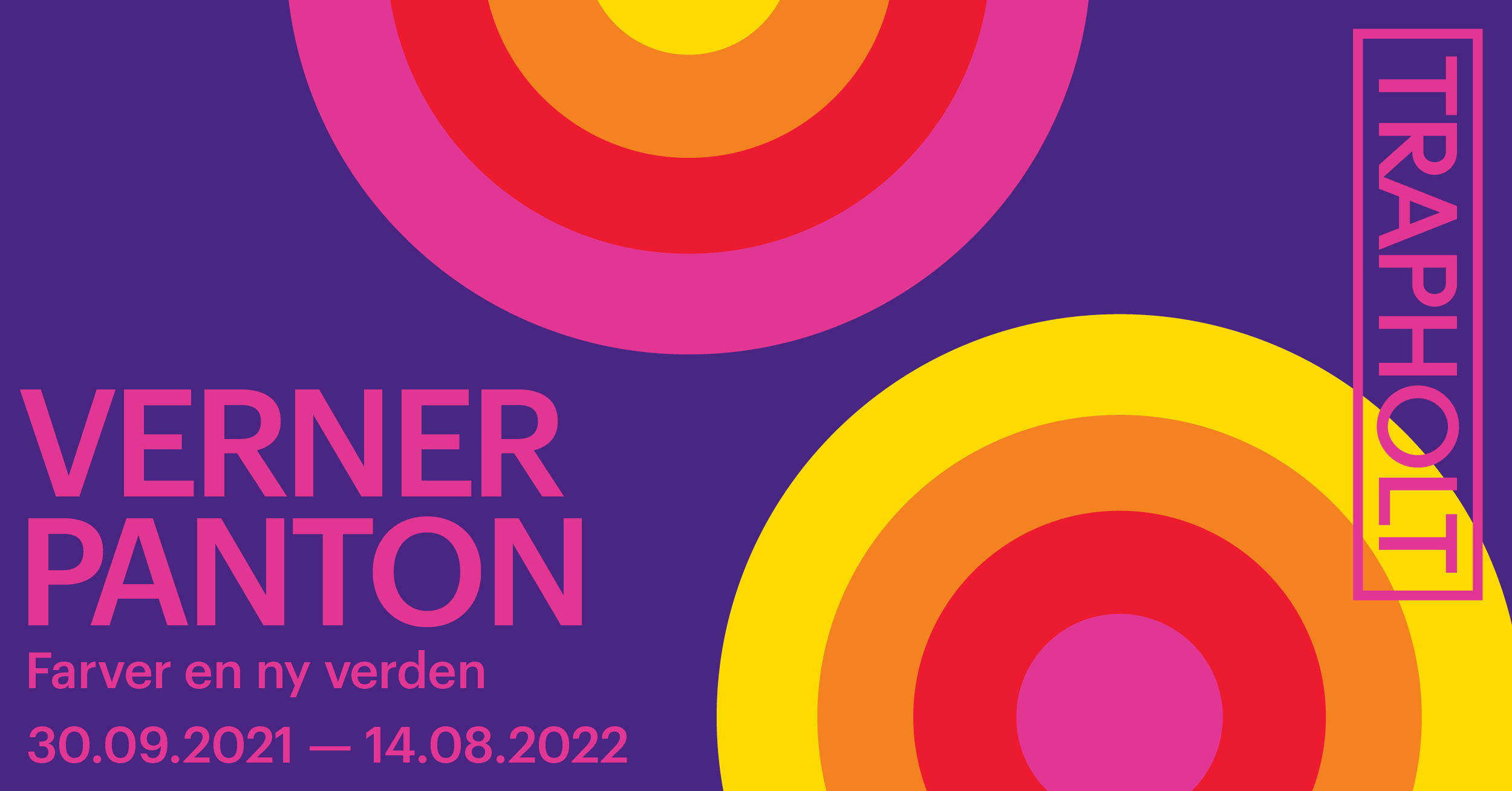 Extra options
Customize your stay
Here you can see what extra options we offer to make your stay even more easy and comfortable. You can almost get it the way you want it.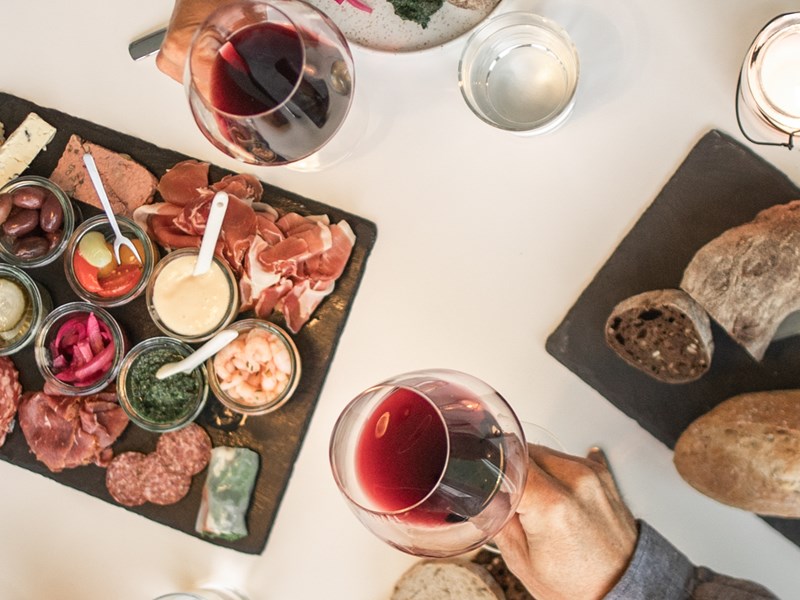 Tapas
Enjoy a delicious tapas dish. Tapas must be ordered the day before. Picked up at the reception and enjoyed in your apartment.
—
Price pr. pers. 179,-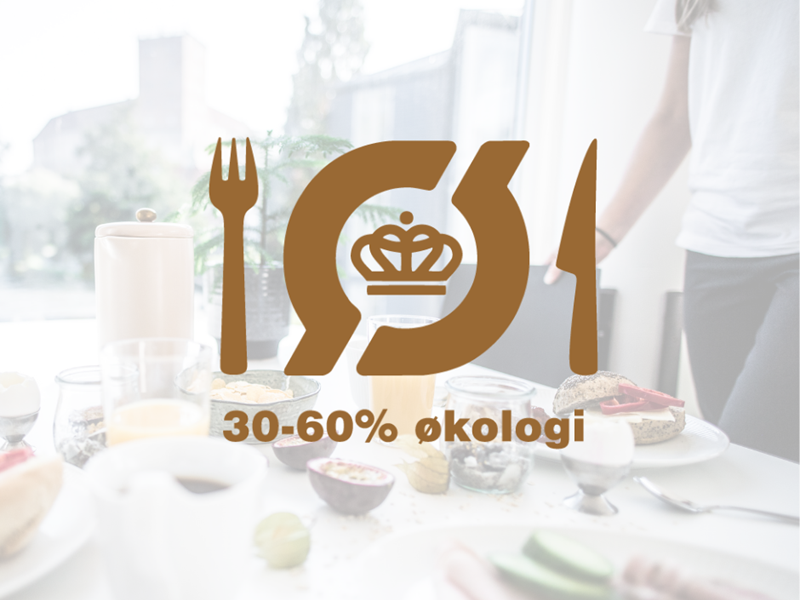 Breakfast
Healthy and nutritious breakfast. Breakfast can be enjoyed in our lounge and orangery, where the breakfast buffet is open between 07:00 and 10:00 on weekdays and 07:30 to 10:30 on weekends.
—
Price pr. pers. 125,- / Children 65,-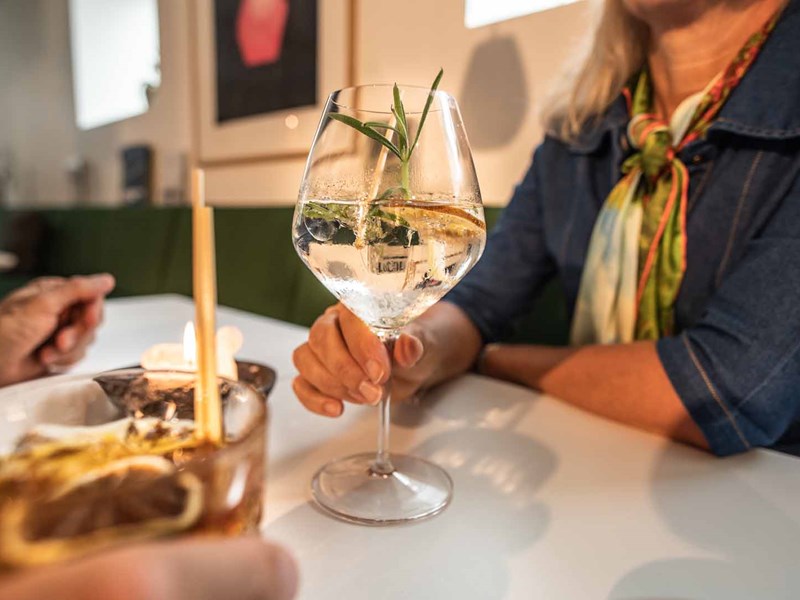 Cava
Enjoy the aroma, the taste and the eternally charming cava.
—
Price pr. bottle: 110,-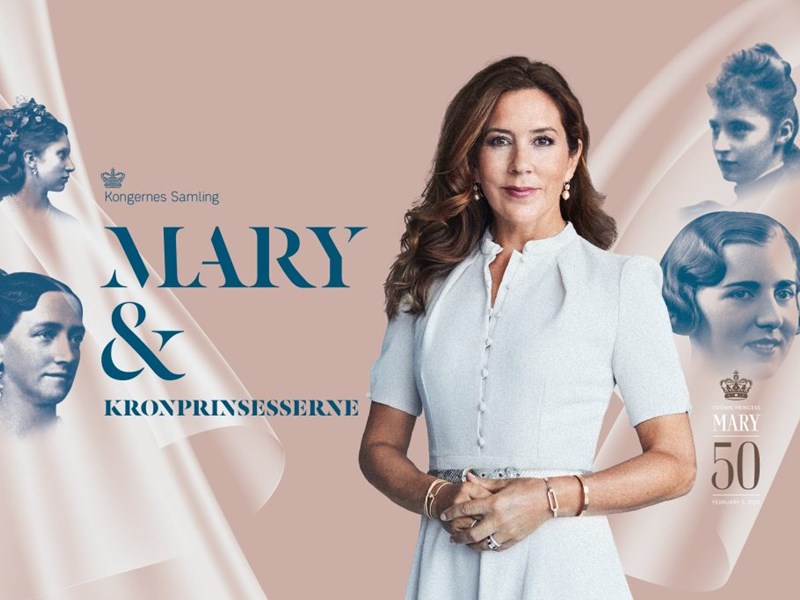 Koldinghus Kings Collection - Save 20%
Special exhibition about Mary & the Crown Princesses at Koldinghus - Kongernes Samling.
The exhibition was created on the occasion of Crown Princess Mary's 50th birthday and paints a portrait of the Danish Crown Princess and her four predecessors in the Glücksborg family.
—
Price pr. person: 100,-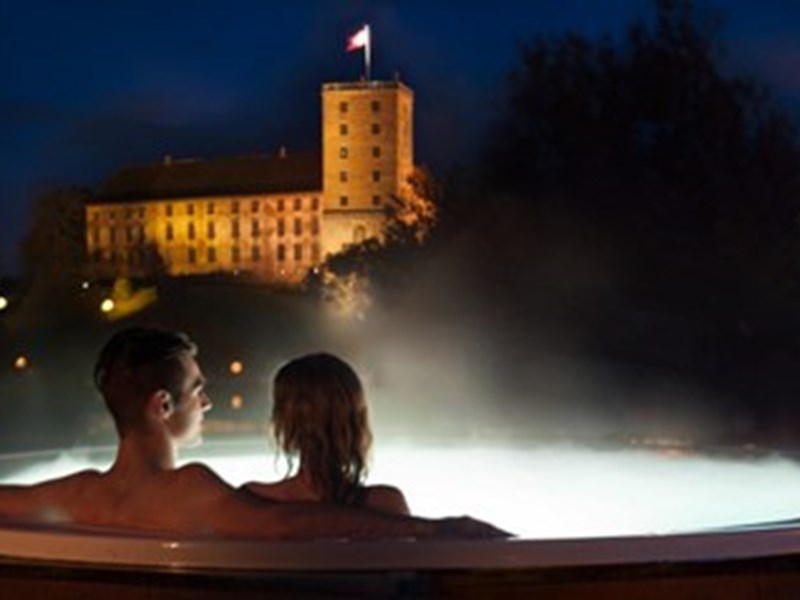 Dronning Dorotheas Bath - save 12%
Treat yourself to a wellness experience in Queen Dorothea's Sauna.
You can see an overview of all their facilities here.
Admission requires an appointment and can be ordered in these windows:
Mon - Fri: 10.00-14.00 & 15.00-19.00
Sat - Sun: 09.00-13.00 & 14.00-18.00

—
Price pr. person: 260,-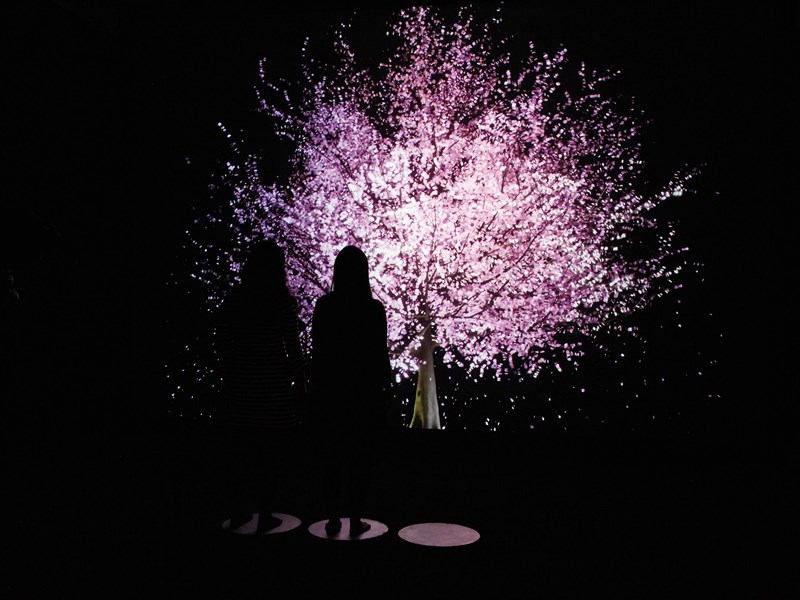 Trapholt - save 20%
Are you into art and modern design? Then Trapholt is just the thing for you.
—
Price pr. person: 96,-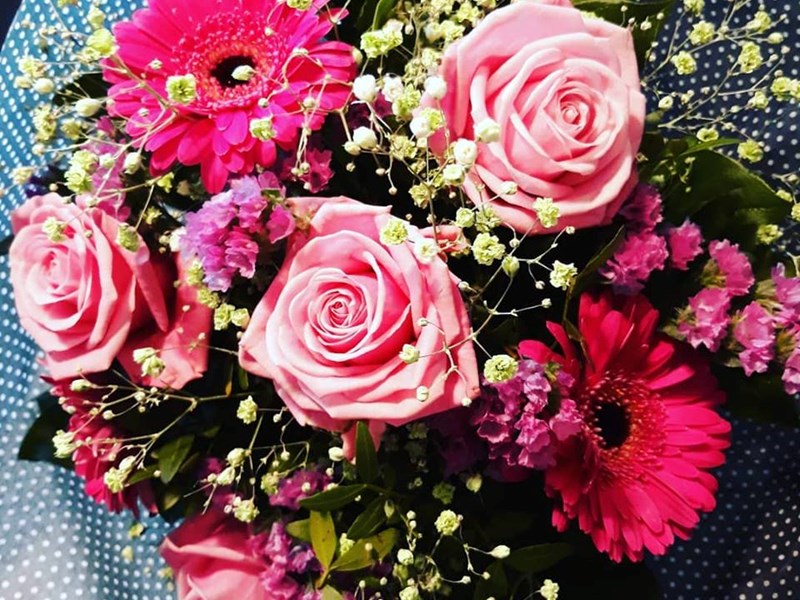 Flowers
Pamper your loved ones with a beautiful bouquet of flowers.
—
Price pr. bouquet: 300,-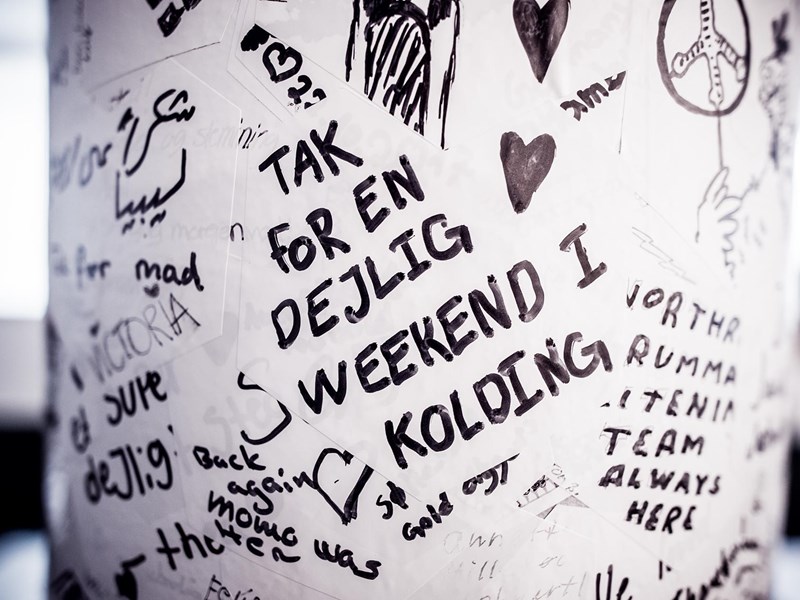 Ekstra time
You have the option of both two hours earlier check-in and two hours later check-out. On Sundays, it is possible to check out at 15.00
—
Price pr. choice 185,- / Sunday at 15:00 450,-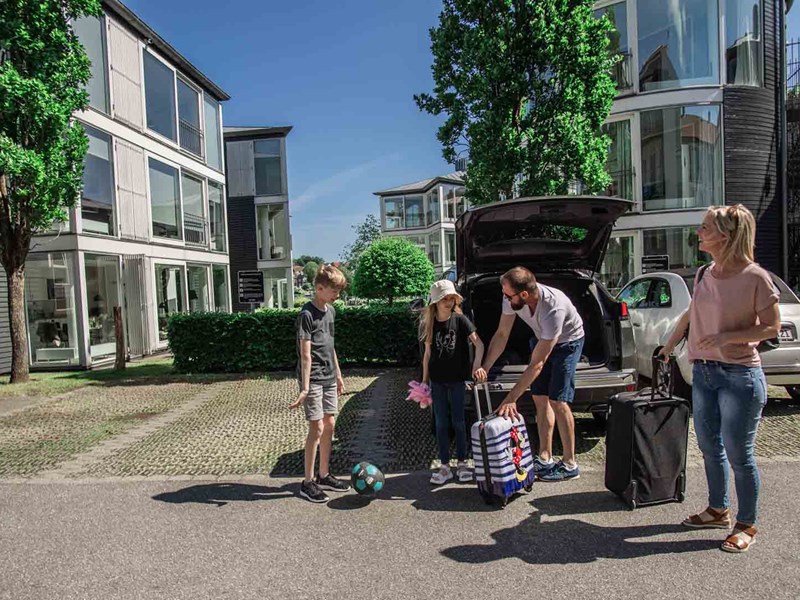 Parking
Book parking for your car in the hotel's own car park.
Psst .. we have three electric charging sockets (EU) for electric cars.
—
Price pr. car/day 45,-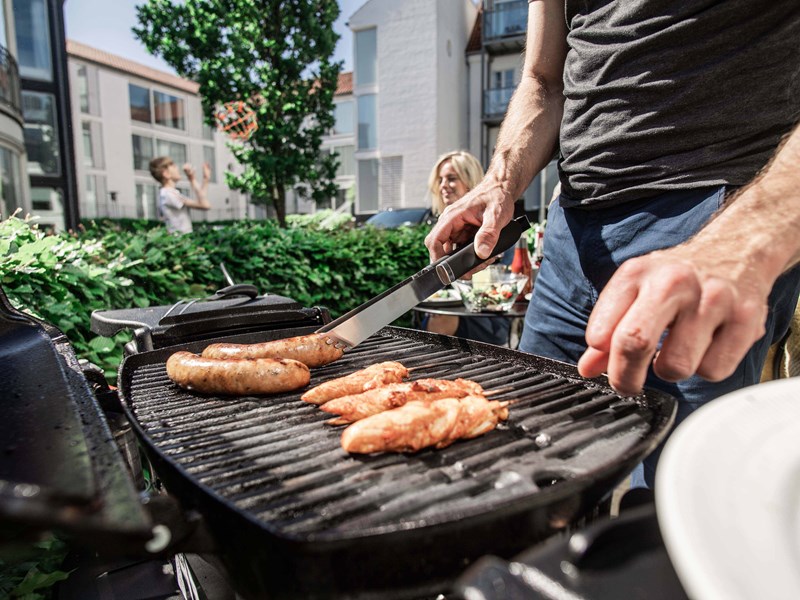 Barbeque
Borrow a gas grill at the reception.
—
Gas Grill 150,-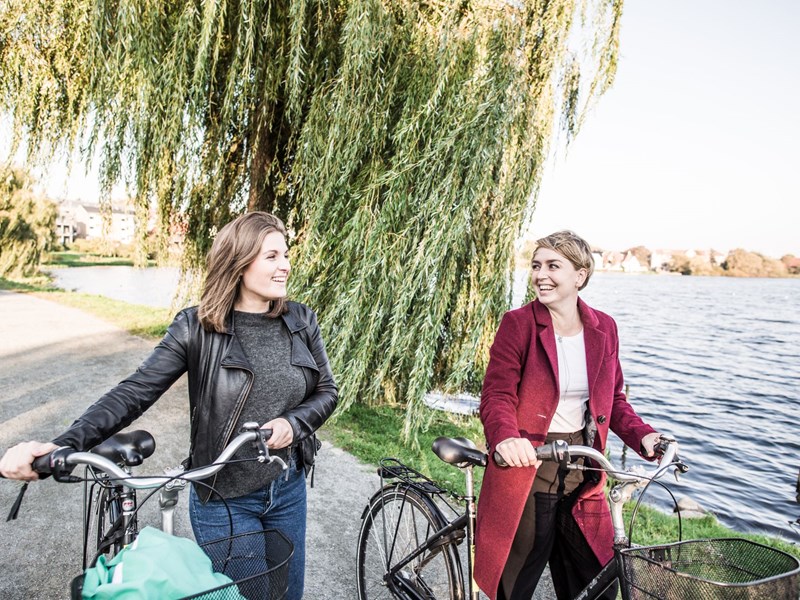 Bike
Take a bike ride in Kolding's fantastic nature.
—
Price pr. day: 50,-
Bicycle helmet is of course included for free.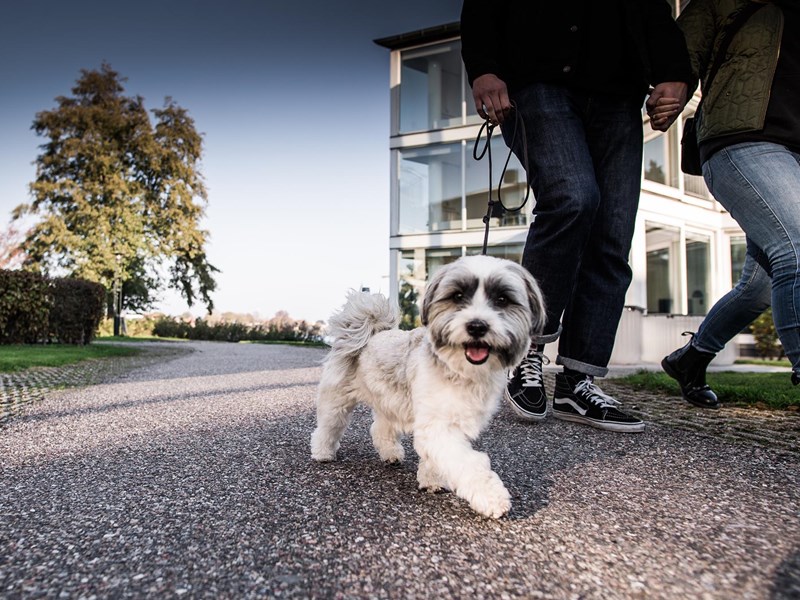 Dog
Dogs are most welcome. We just need to be notified when booking if you want to bring your best four-legged friend.
—
Dog pr. arrival day 200,-
Dog pr. day of stay 50,-