×
Please wait while we search for available apartments
Feel free to contact us:
+45 75 54 18 00
[email protected]
Kolding Hotel Apartments
Parking
Are you traveling by car or renting one?
At Kolding Hotel Apartments we have a private parking lot for our guests.
Access to the parking lot costs DKK 45,- per night. If you want to order parking contact reception by mail or phone (Conditions below).
Furthermore, we have two charging stations in the parking lot which is free to use by our guests.
To locate the charging stations, please see the map below.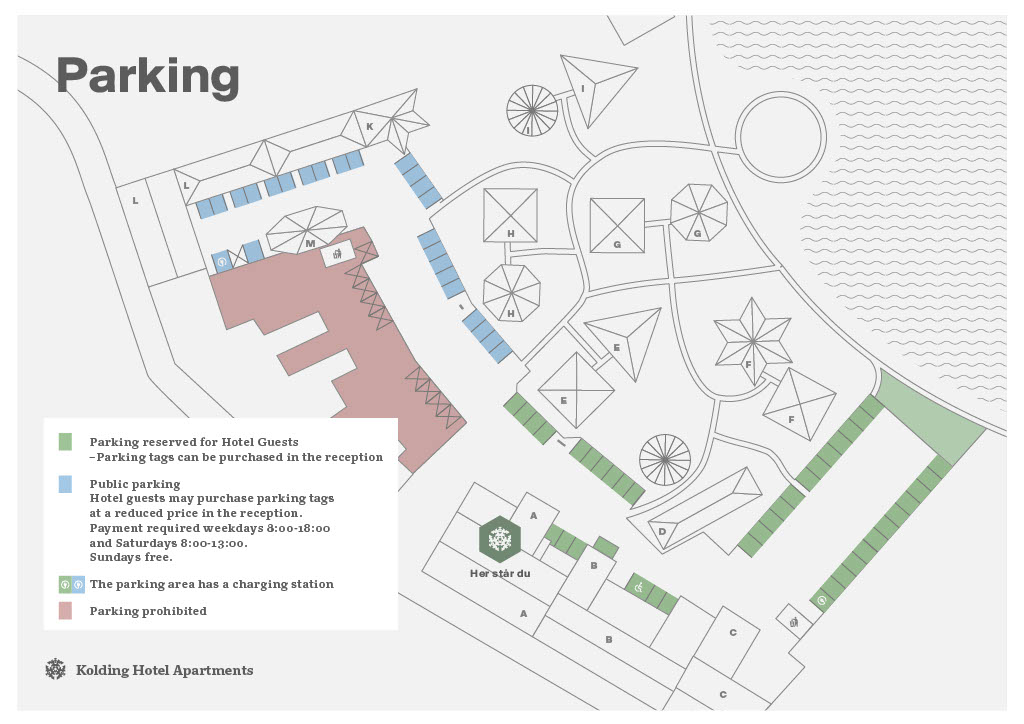 Conditions
Parking at the hotel can not be guaranteed.
It is the "first come, first served" principle that applies.
We have 69 parking spaces and 74 apartments. During holiday periods there may be a shortage of parking spaces.
If all spaces are occupied, we can refer to the parking space at Slotssøbadet, where the following applies:
• Monday-Friday free between 16.00 and 08.00 the day after (Remember to set the parking disc)
• Saturday free from 09.00 (Remember to set the parking disc)
• Sunday all day free
We will refund prepaid parking if there is no space in the hotel parking.