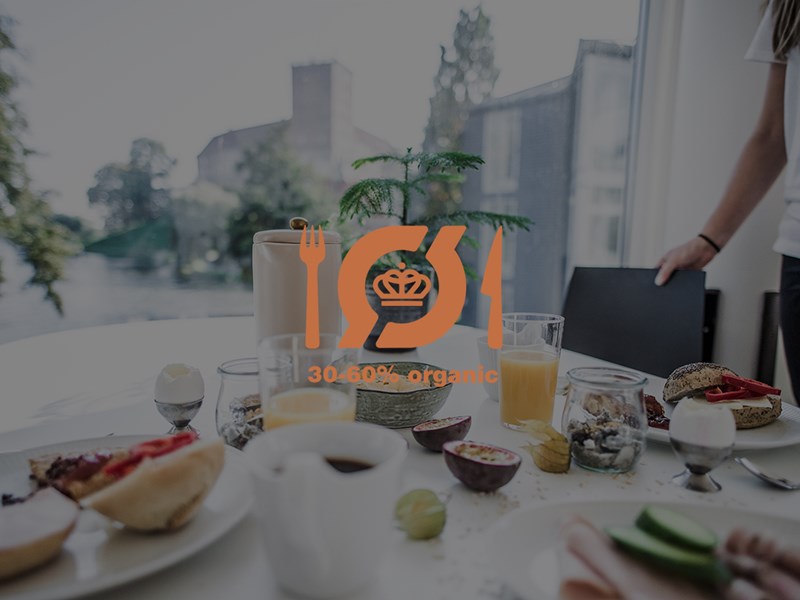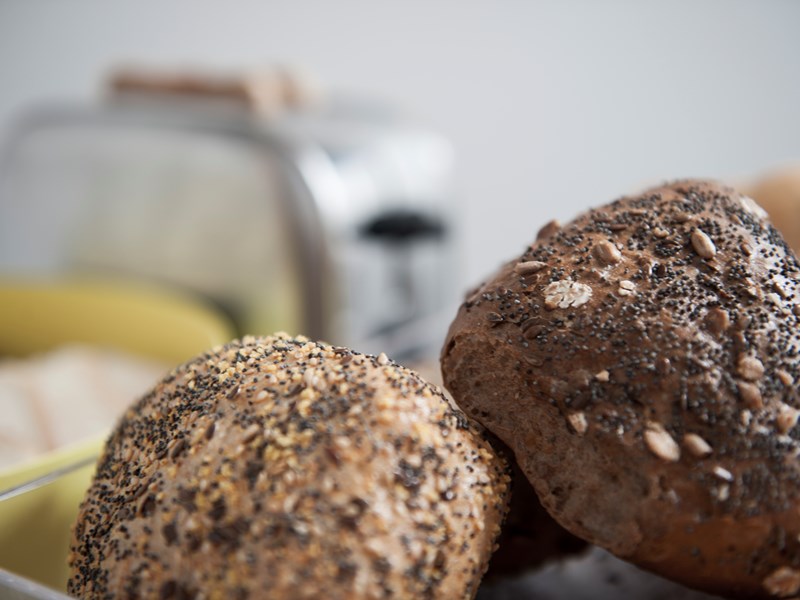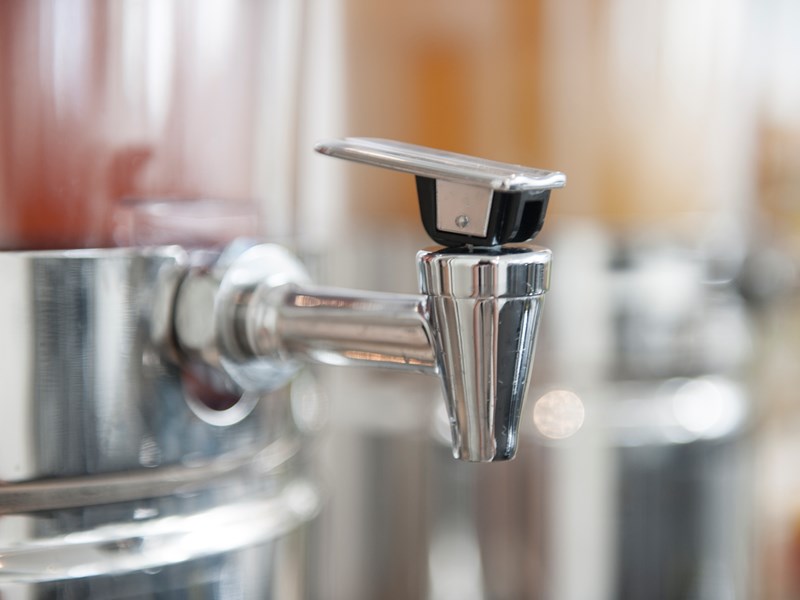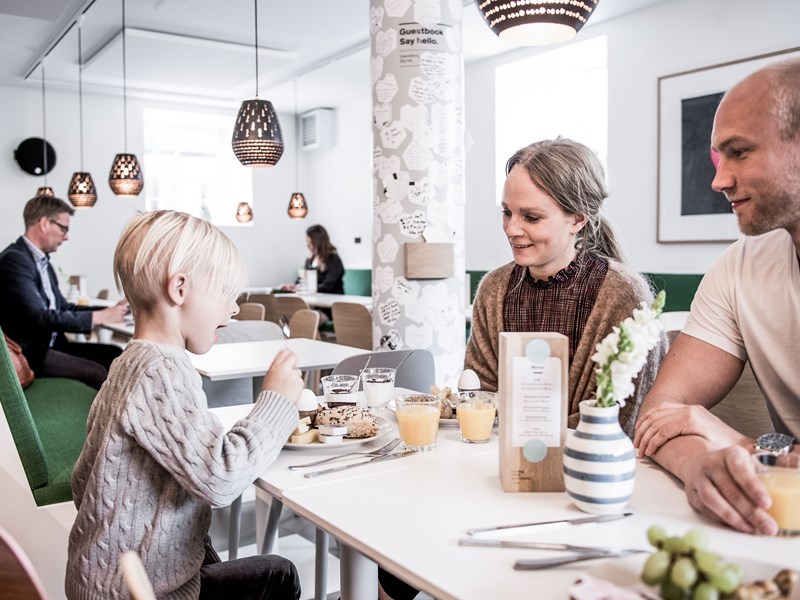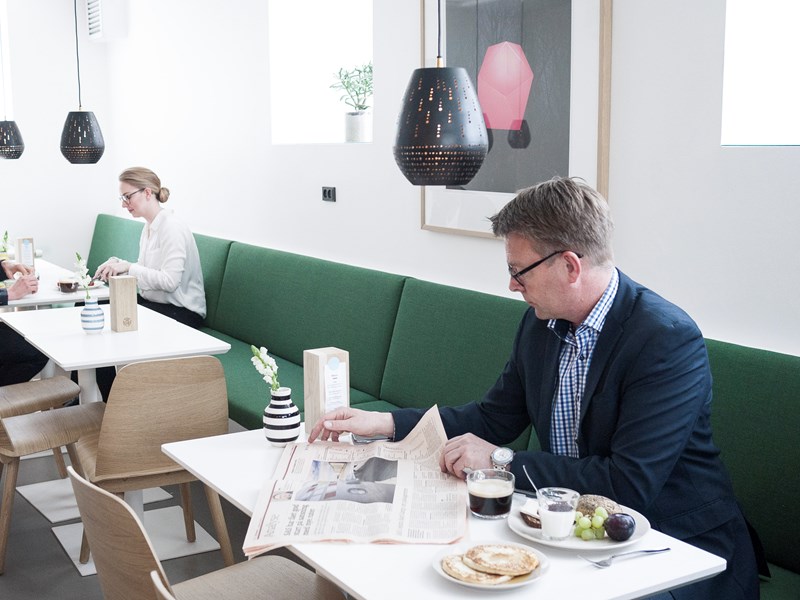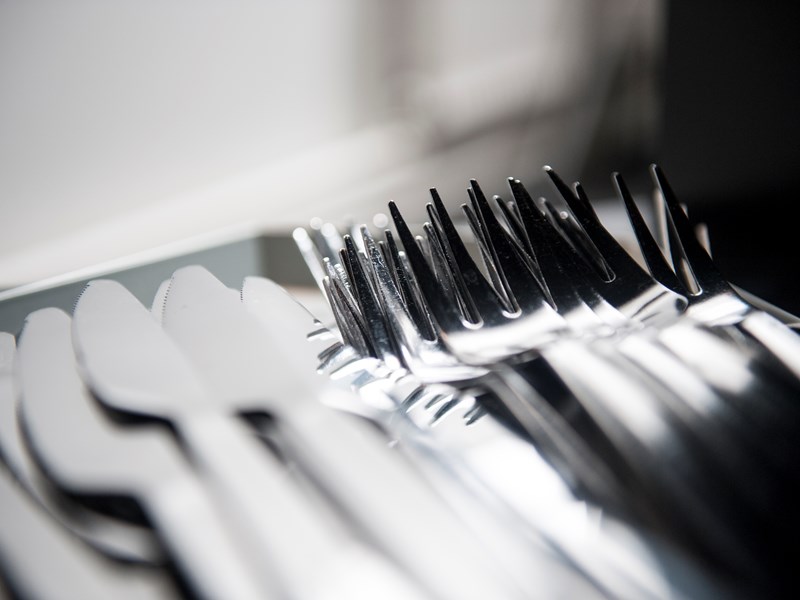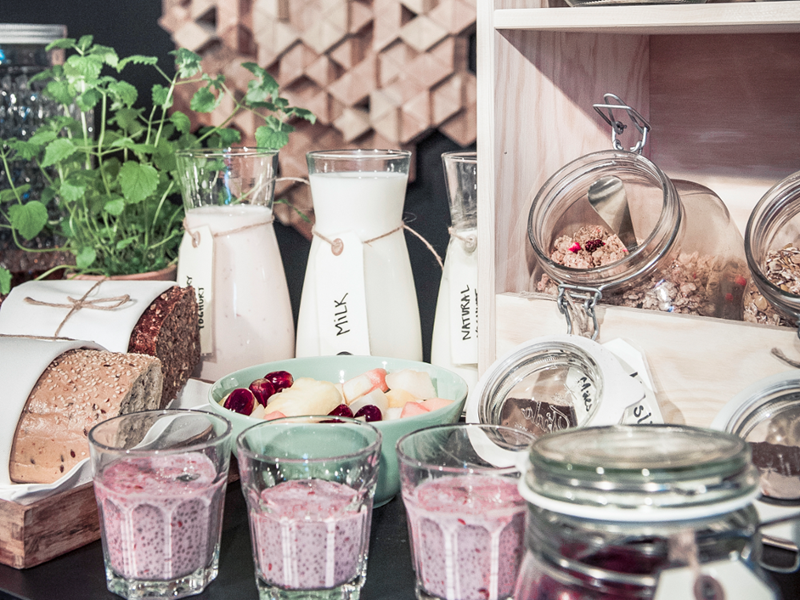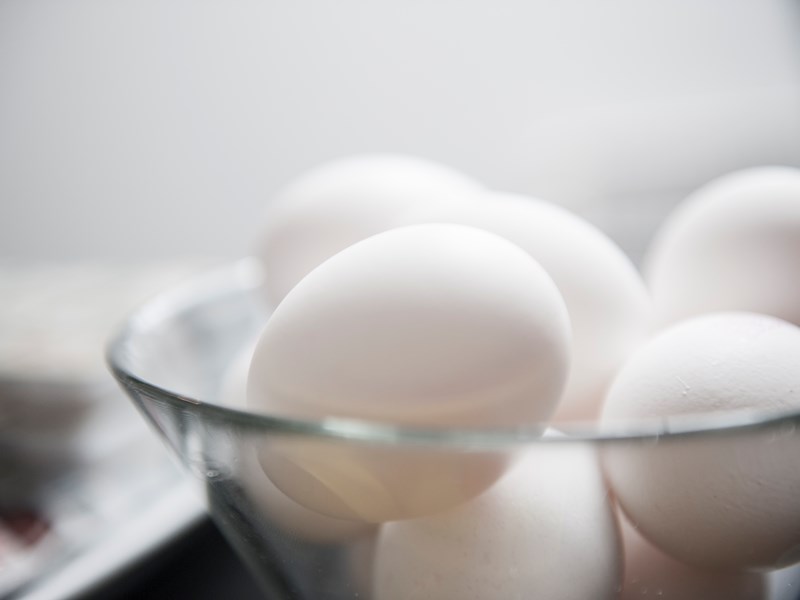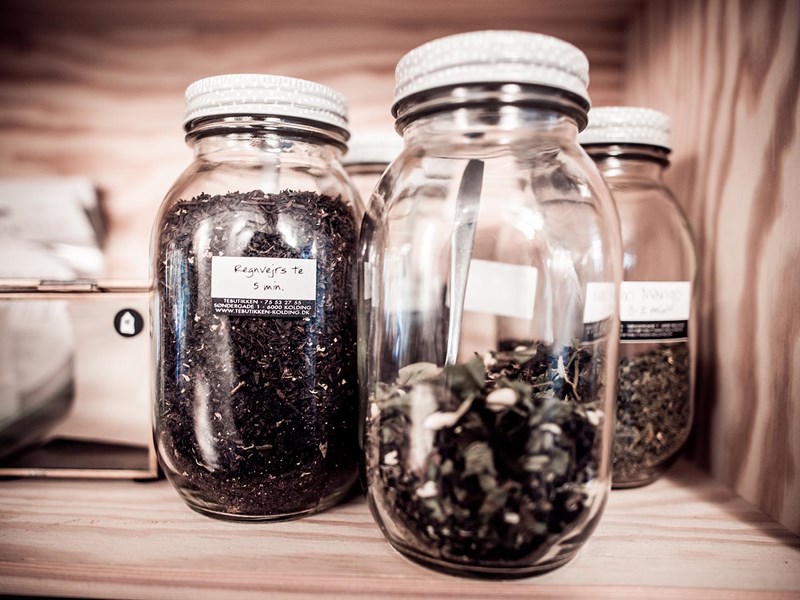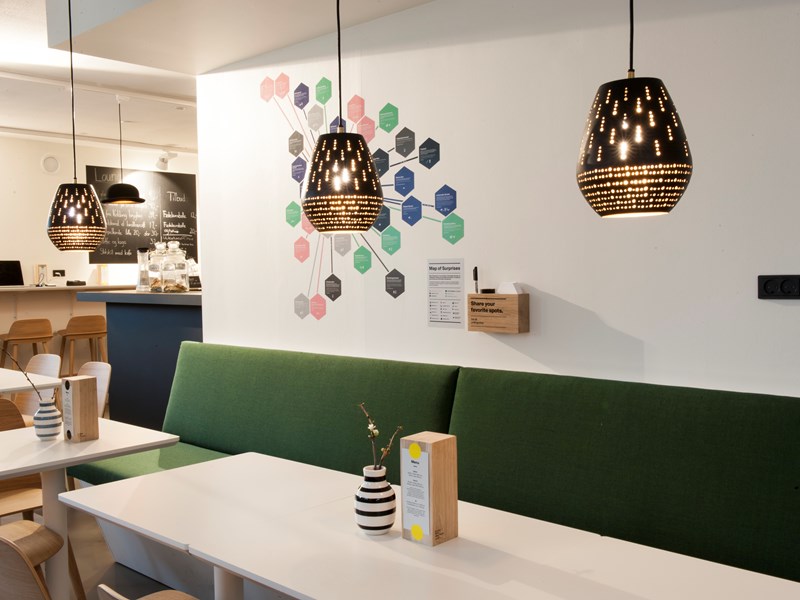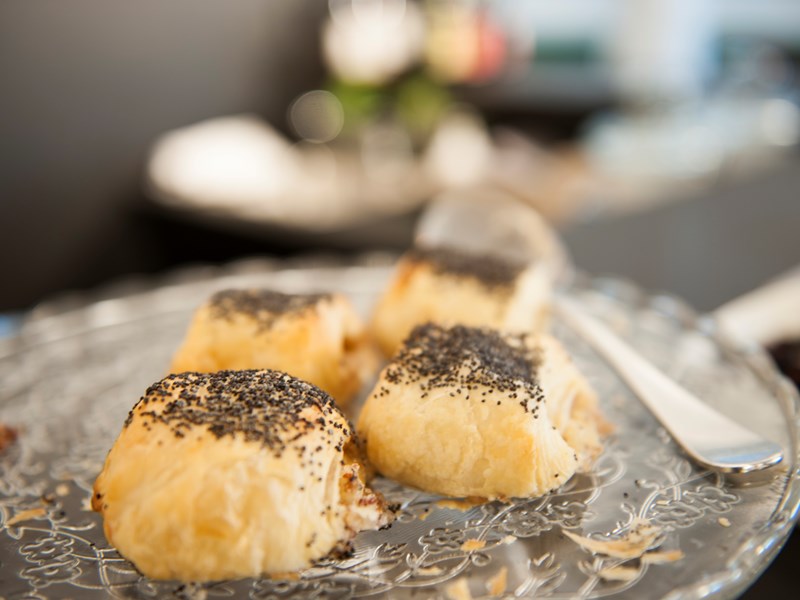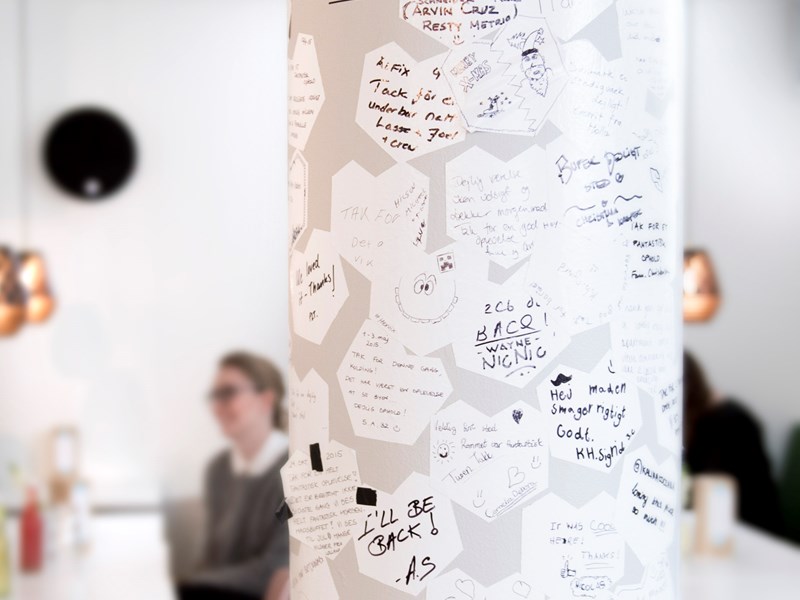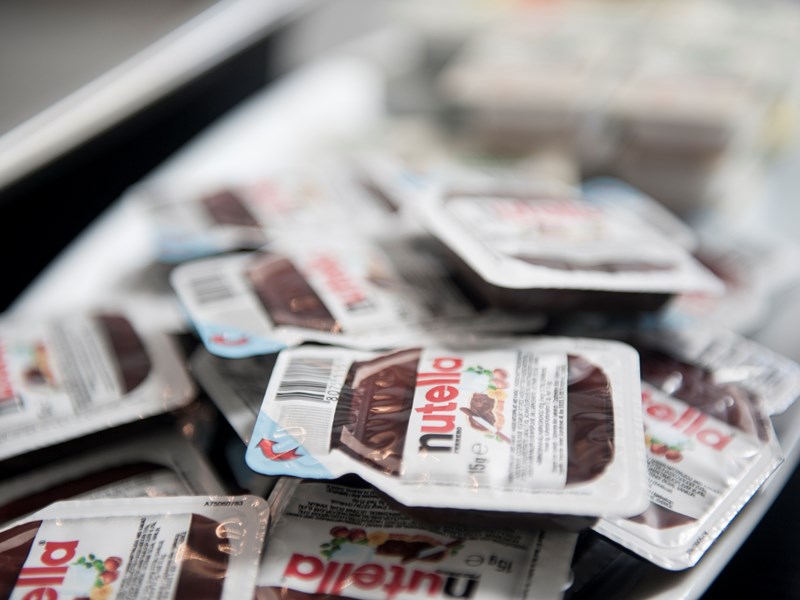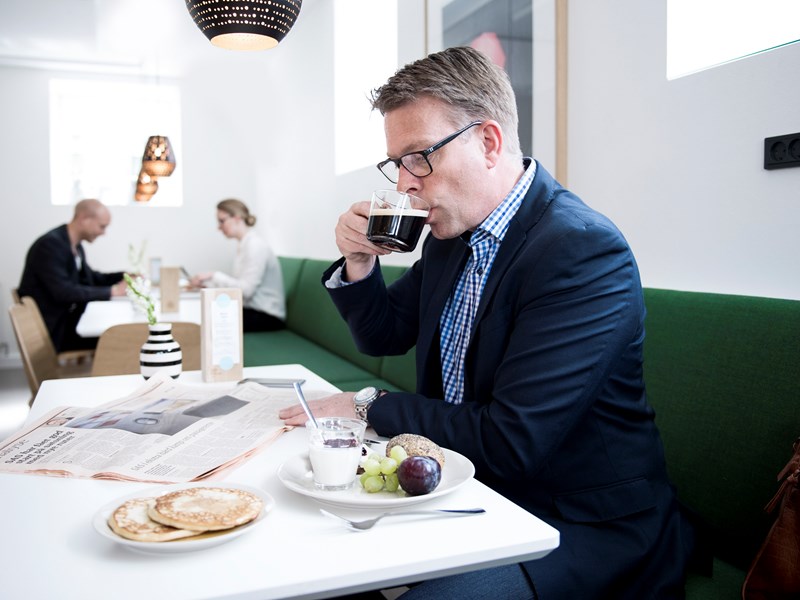 Kolding Hotel Apartments
Breakfast, Lounge and Wine Hour
In our breakfast buffet, you will find everything from chia pudding, skyr, smoothies, healthy shots, and paleo bread to pancakes, croissants, eggs, cheese, and jam. We vary our breakfast products regularly to ensure that each stay is an unique experience.
Here you will always be able to enjoy your breakfast well knowing that 30-60% of the products are organic, which we believe, will ensure the quality and taste of the food. You can read more about our efforts to Stay Green here.
Bon appetite.
---
Note: Breakfast is not offered during the Christmas period.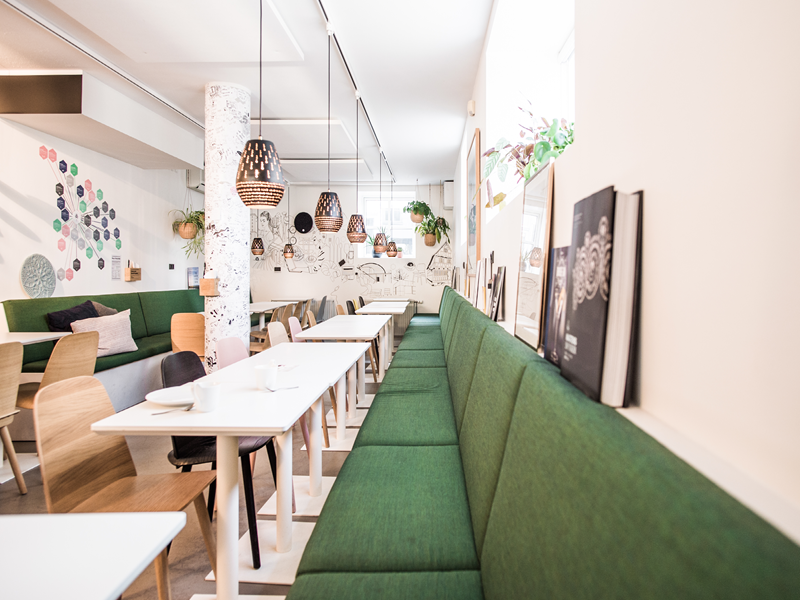 Kolding Hotel Apartments
The Lounge
Our lounge, located by the reception with direct access to our beautiful Orangerie, is a meeting point for our guests. Here you are always more than welcome to sit down with today's paper, a book, your laptop, good colleagues, friends and family to enjoy a soda, beer or glass of wine.
The lounge has free WiFi. Contact our staff in the reception if you need help to log on.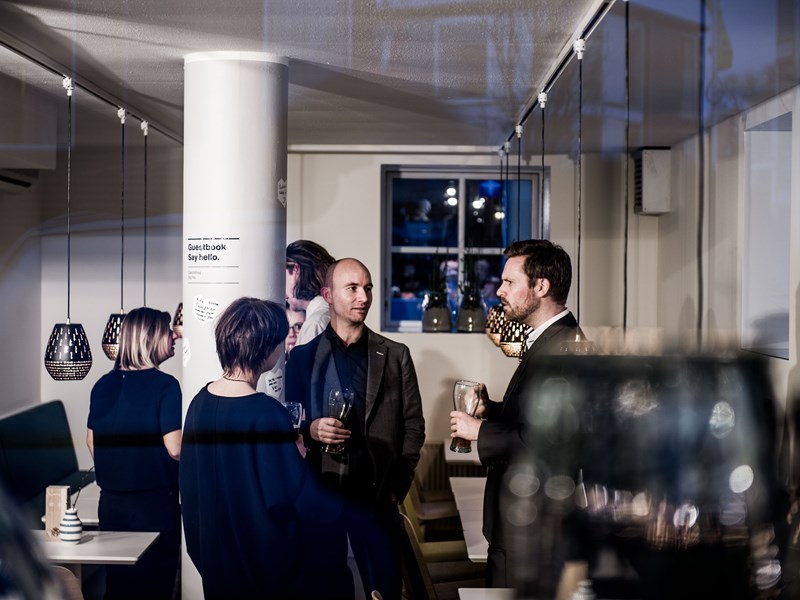 The Lounge
Wine Hour
Come and enjoy yourself in our lounge where we host a Wine Hour on selected times of the week. Wine Hour is the perfect opportunity to enjoy a nice, cosy break after a long workday or before you go out for dinner. We offer all hotel guests a complimentary glass of wine.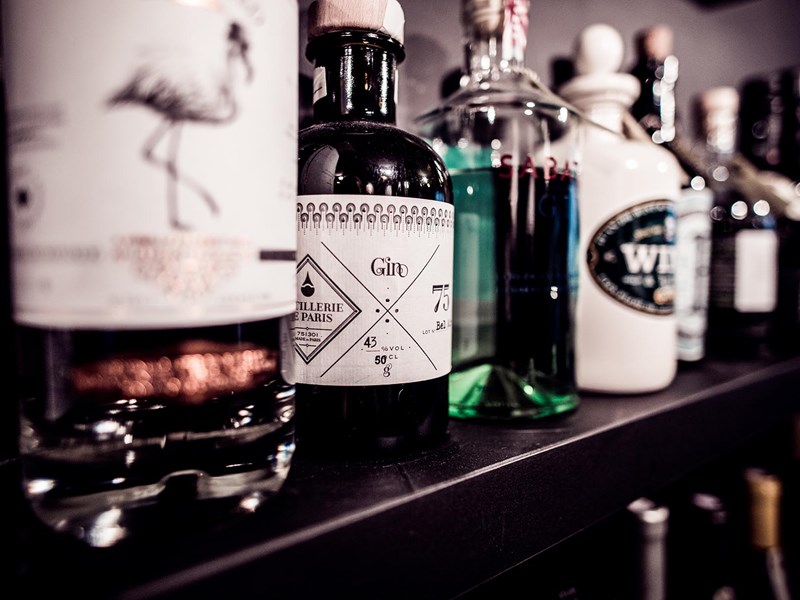 Kolding Hotel Apartments
Boutique Stay Curious
The first thing you will see when entering the reception is our 'Boutique Stay Curious'. You will find a broad selection of beverages, whether you're into Italian organic sodas or award-winning beers. You will also be able to find local skin care products from Ecooking, organic fair-trade chocolate, or our very own coffee liqueur made with help from Hipsterbrew.
Our selection changes often, so during fall you will find umbrellas or rain ponchos to deal with the rainy weather. If you have forgotten your toothbrush, toothpaste or something else, make sure to visit our Boutique Stay Curious.