Take a cycling holiday in Kolding - or use us as a stop on the route
Bed+Bike
If the holiday takes place on two wheels, then you have come to exactly the right place. In addition to being a starting point for fantastic cycling routes for both road and mountain biking, Kolding Hotel Apartments is Bed+Bike certified. This is your guarantee for a range of facilities and services that both give you good legs and good experiences.
We also offer a special package stay with a little extra to sweeten the active cycling holiday. You can read more about our cycling stay and what it includes by clicking below:
Bike-Friendly Hotel
WHAT IS IT LIKE TO STAY AT A BIKE-FRIENDLY HOTEL?
Flexible Accommodation
You are welcome to stay as long as you wish. Whether it is a single night or multiple - We will find the solution that best fits for your needs.
Large Apartments
Our apartments come in several sizes from 1-person apartments up to 8-persons apartments. 
Laundry
We have a laundry room, which means you can wash and dry your clothes at the hotel.
Loan Service
Our Loan Service provides you with equipment for minor repairs.
Breakfast
We offer a delicious, healthy and nutritious breakfast in our lounge.
Apartments with a Kitchen
All apartments have a kitchen so you can cook your food as you prefer. 
Central Location
Close to shopping and restaurants - but also biking routes in nature.
Nearby Bike Shops
Three bike shops are within a 5 minute walking distance. We will gladly help you by contacting the specific shop and giving you directions.
Information
You can find plenty of information about local biking attractions such as biking maps and nature routes.

Stay on the move
Service for bicycles and cyclists
When you stay with us as a Bed+Bike guest, you can, among other things:
store your bike in the hotel apartment

get your tires pumped up

borrow tools for small repairs

dry your cycling clothes

get information about local cycle routes

Fix it
Bicycle toolbox
At the reception you can borrow this Atredo tool set. The kit contains everything you need to handle the most common repairs on your bike. The set contains, among other things:
crank wrench

freewheel tool for 1/8"
15 mm pedal spanner

crankcase tool

freewheel puller

pedal arm puller

cone wrenches

chain pliers

tire iron

spoke wrench

umbraco keys

blade bolt wrench

patch kit
Waterway route T11 is a beautiful cycle route of approximately 33 kilometres, along winding country roads and gravel paths around the Stenderup Peninsula, which lies out to the Little Belt. You can follow the National cycle route N5 out of the city from Kolding Hotel Apartments while enjoying the view of Kolding Fjord. At some point the route turns off from cycle route 5 and is now only called Vandvejen and takes you out through the Stenderup Forests.
The old Stenderup forests - Nørreskov, Midtskov and Sønderskov - stretch along the coast of Lillebælt and contain an extensive network of criss-crossing forest roads. Here is a remnant of the large Farrisskov, which in the Middle Ages formed a belt across Jutland. In the forests you can find 5,500-year-old stone cairns and over 3,000-year-old burial mounds from the Bronze Age.
The route takes you on to Solkær Enge – a unique natural area with a lake, wet meadows and a rich bird life. Make a stop at Skamlingsbanken and experience one of the most important memorials in Danish history. At Skamlingsbanken you are 113 meters above sea level and can enjoy the view over the entire area between Kolding and Christiansfeld. Skamlingsbanken is particularly known for the folk festivals that were held in the years 1843-59 in support of the Danish cause in Southern Jutland.
Stage 3 of the Tour de France 2022 is 182 kilometers long, starting in Vejle and finishing in Sønderborg.
The Vejle area offers short but steep climbs. before the tour continues past Jelling, and the UNESCO-preserved Jellinge monuments, erected in 965 by Harald Blåtand.
The route runs south through Kolding, which is known, among other things, for the more than 750-year-old royal castle Koldinghus. At the foot of the royal castle, it is possible to stay overnight at Kolding Hotel Apartments.
The Østersøruten N8 is Denmark's longest national cycle route at 820 km (excluding ferry connections). In 2019, the route was voted Cycle Route of the Year in the Netherlands.
The route takes you through some of Denmark's most beautiful nature and past a multitude of exciting attractions. Around 96 km of the 820 km long Baltic Sea route runs through the beautiful coastal landscape of the Little Belt and through cozy, historic towns from Christiansfeld, over Kolding to Fredericia and on to Middelfart on the other side of the Little Belt.
So if you have the legs for 820 kilometres, it is obvious to plan a night or two along the way at Kolding Hotel Apartments.
Lots of options on two wheels
Inspiration and ideas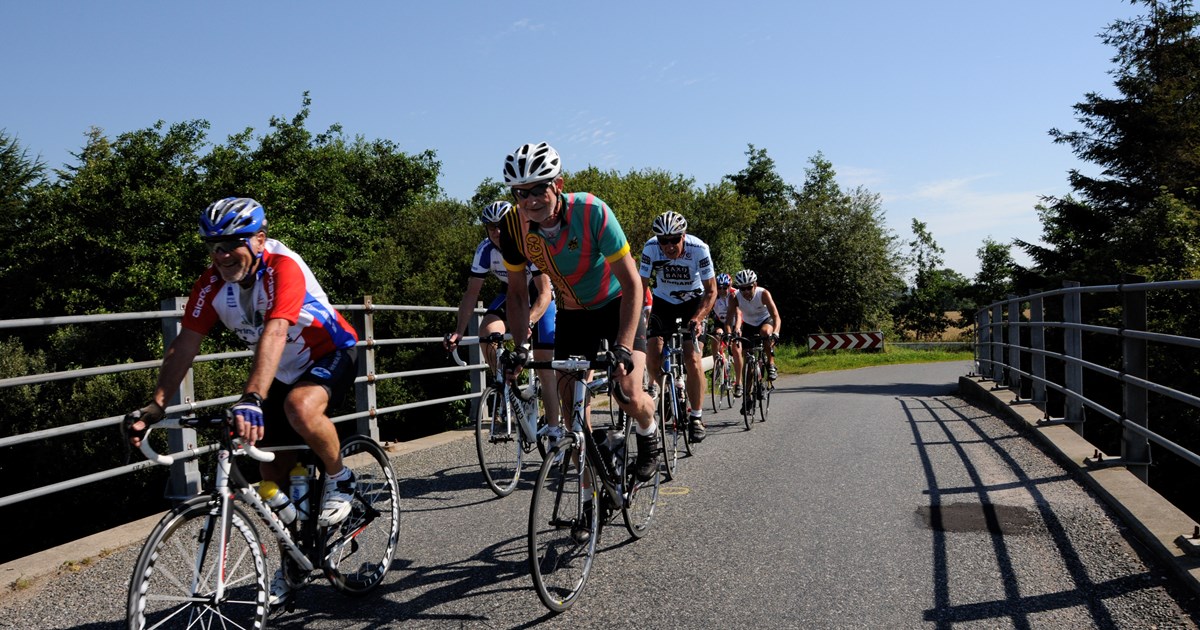 Plan your cycling holiday
You can plan your trip along the Little Belt in detail and choose points of interest, additional routes and much more. Via the link below, you can both map, synchronise, download and print your very own trip. Remember that Kolding Hotel Apartments is one of the Bed + Bike hotels that provide you with special facilities and services as a cycling tourist when you take the trip along the Little Belt.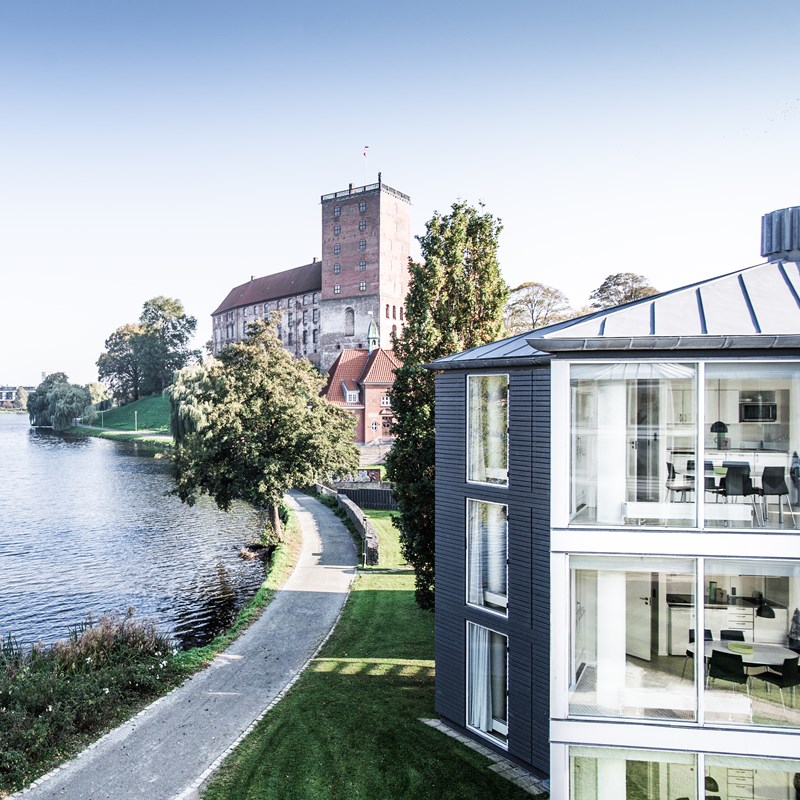 Stay Surprised
Buy a gift card
Surprise a loved one. Give a Kolding Hotel Apartments gift card. Our gift cards are valid to pay for a regular overnight stay or many of our holiday packages.