It's all fun and games!
We love to play and to explore. And we love to surprise you and give you new experiences when you visit Kolding Hotel Apartments. That is why we have put together several games and activities in our concept: Stay Playful - for the kids, which can be used with your family. There is also an extraordinary orienteering race (har vi et andet ord for stjerneløb?), which you can use to discover all the exciting stories hiding in the heart of Kolding - all around the hotel. You can look forward to exploring the city and the surroundings just as much as we look forward to seeing you – and your parents too. 
We would like to share our joy for Kolding and all the exciting thing and stories found in the city.
Through our brand-new orienteering race, which we have developed in collaboration with Kolding City Archives, you will see Kolding from a whole new perspective. Even if you are very familiar with the city, you will be surprised by some of the stories hiding around Kolding.
The whole experience is made with children and families in focus, which means you can always go on one of the two routes to experience the spirit of Kolding.
Around the City Centre takes about 1 hour and 30 minutes and revolves around the most famous city landmarks.
The city tour takes about 45 minutes starting in Kolding City Centre, where you get in-depth with the inner city.
The orienteering race consists of two different routes, which makes pass by, among others, Slotssøbadet, Nicolai, the Play Park, and Koldinghus to discover both known and hidden stories of Kolding's more than 800-year-old central part. On the tour, you will bring your very own orienteering race leaflet with questions, which can be found at our reception or digitally.
Psst... Before or after the fantastic trip, you can get an answer sheet at the reception and see who got the most right.
This is a simple and fun way to get back-to-basic with the whole family, where you will feel together.
And all this is entirely free.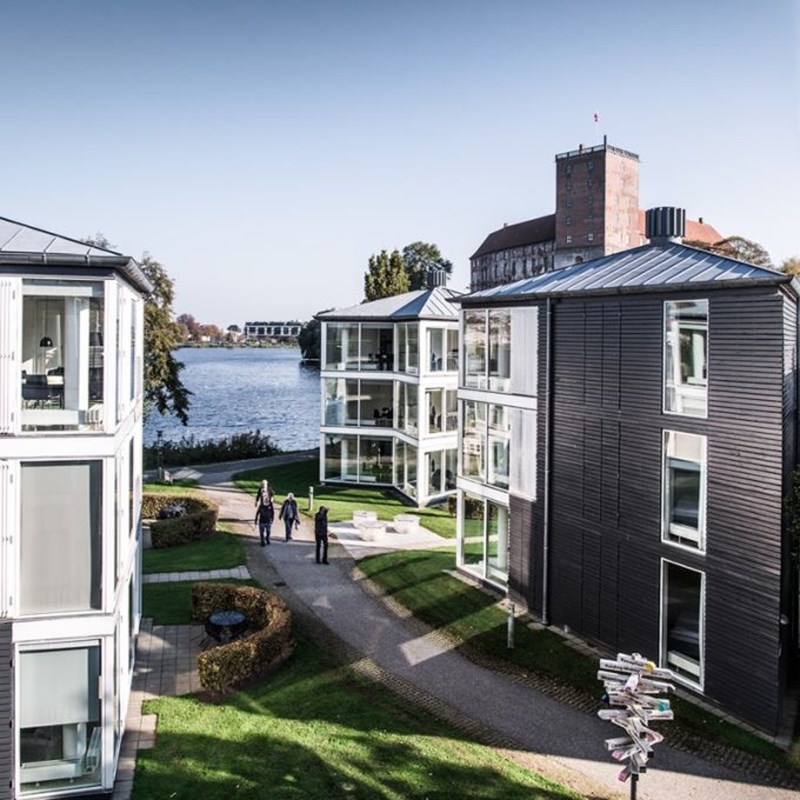 Stay Surprised
Give a Gift Voucher
Surprise a loved one. Give a Kolding Hotel Apartments gift voucher. Our gift vouchers are valid to pay for a regular overnight stay or many of our holiday packages.