Holiday in Kolding
Bed&Bike
Experience the Danish biking culture and stay at Kolding Hotel Apartments.
We are Bed&Bike certified, which means we are a bike-friendly hotel.
Bed&Bike is your guarantee for the best stay on your bike holiday.
Bike-Friendly Hotel
WHAT IS IT LIKE TO STAY AT A BIKE-FRIENDLY HOTEL?
Flexible Accommodation
You are welcome to stay as long as you wish. Whether it is a single night or multiple - We will find the solution that best fits for your needs.
Large Apartments
Our apartments come in several sizes from 1-person apartments up to 8-persons apartments. 
Laundry
We have a laundry room, which means you can wash and dry your clothes at the hotel.
Loan Service
Our Loan Service provides you with equipment for minor repairs.
Breakfast
We offer a delicious, healthy and nutritious breakfast in our lounge.
Apartments with a Kitchen
All apartments have a kitchen so you can cook your food as you prefer. 
Central Location
Close to shopping and restaurants - but also biking routes in nature.
Nearby Bike Shops
Three bike shops are within a 5 minute walking distance. We will gladly help you by contacting the specific shop and giving you directions.
Information
You can find plenty of information about local biking attractions such as biking maps and nature routes.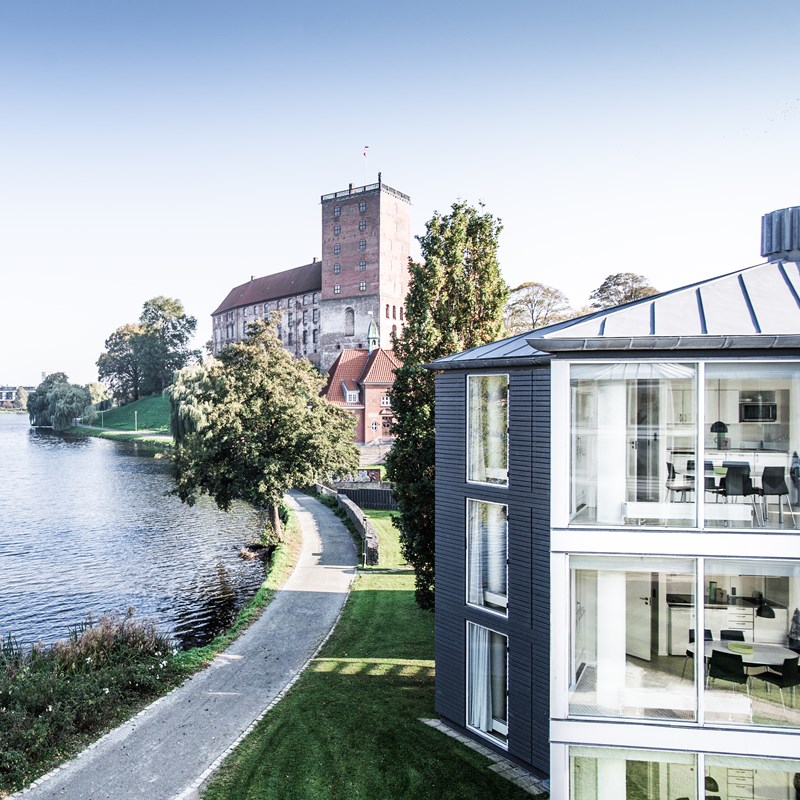 Stay Surprised
Give a Gift Card
Surprise a loved one. Give a Kolding Hotel Apartments gift card. Our gift cards are valid to pay for a regular overnight stay or many of our holiday packages.