×
Please wait while we search for available apartments
Feel free to contact us:
+45 75 54 18 00
[email protected]
A package combining modern luxury and historical experiences.
UNESCO Package
Stay in your own hotel apartment by the castle lake, experience Christiansfeld, the city of the Moravian Church, and visit the old royal castle Koldinghus.
Kolding Hotel Apartments is the perfect base to explore history and part of the world's cultural heritage. You arrive Friday or Saturday and stay in the heart of Kolding in your own design apartment with plenty of light, space and Danish design. Kolding Hotel Apartments is centrally located in Kolding's Latin Quarter, right at the foot of Koldinghus by the castle lake.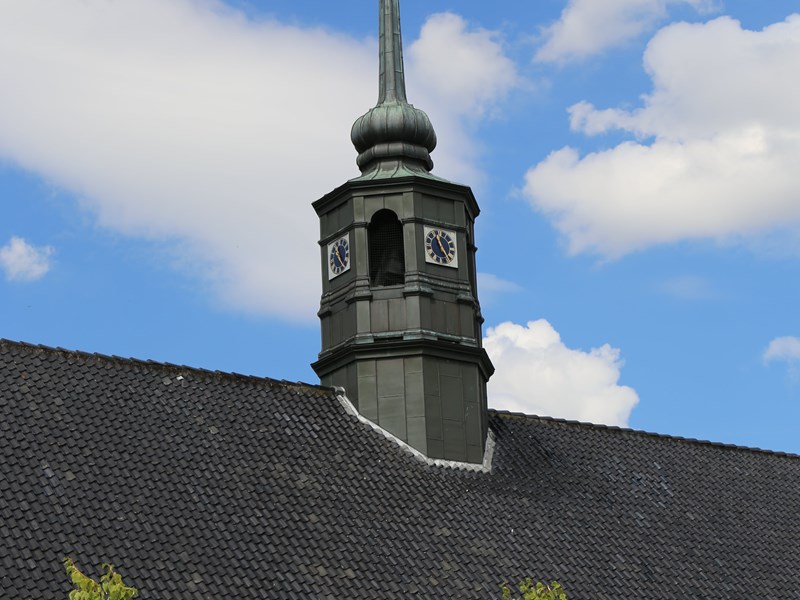 World Cultural Heritage and Royal Castle
On Saturday you will tour Christiansfeld, a town founded by the Moravian Church in 1773 and selected as a World Heritage Site by UNESCO in 2015. The list seeks to protect sites of exceptional natural or cultural heritage for the coming generations. The history, architecture and city planning of Christiansfeld is exciting and unique. You will get a guided tour that explains everything in detail.
On Sunday you only have to walk a few steps from your hotel apartment to Kolding's most famous landmark, our neighbour Koldinghus. Here a tour of the old royal castle awaits you.
Visit the castle's different exhibitions and maybe you are up for a trip to the top of the tower, from which you have a view of the entire city as well as the fjord. 
When you stay at Kolding Hotel Apartments, we will take care of breakfast. In our cosy lounge, you will find a delicious and nutritious breakfast, providing you with plenty of energy for the day's many experiences and impressions.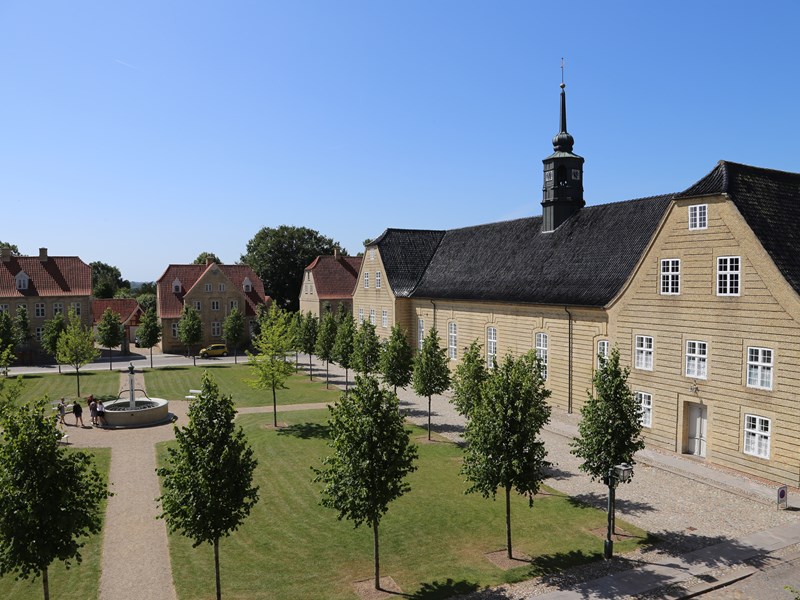 Endless Opportunities
Other than visiting Christiansfeld and Koldinghus, you will have endless opportunities to explore everything Kolding has to offer. You have plenty of access to nature, shopping and culture, for example Kolding's many beaches, Trapholt Art Museum, downtown boutiques and shops in Kolding Storcenter.
If you are up for it, you have even more world heritage sites within reach. The Wadden Sea and Jelling Mounds, Runic Stones and Church are both less than an hour's drive from Kolding Hotel Apartments, so you have three of Denmark's six UNESCO World Heritage sites less than an hour away. There are plenty of opportunities - all you have to do is choose.
We have also prepared a little goodie bag to make you feel extra welcome. Other than tickets for guided tours of Christiansfeld and Koldinghus, you will find vouchers for Christiansfeld's famous honey cakes and a little entertainment for the children, if you brought them along.
The UNESCO Package Includes:
Two nights in your own hotel apartment with arrival Friday or Saturday
Breakfast buffet in our cosy lounge
Tour of Christiansfeld Saturday at 13.00
Entrance tickets for Koldinghus and an optional guided tour Sunday at 14.00
Goodie bag on arrival
It is always possible to customise our various packages. Perhaps you are interested in staying an extra night or combining two different packages. Please feel free to contact us by e-mail [email protected]hotelapartments.dk or phone +45 7554 1800 if you have any specific wishes for your stay.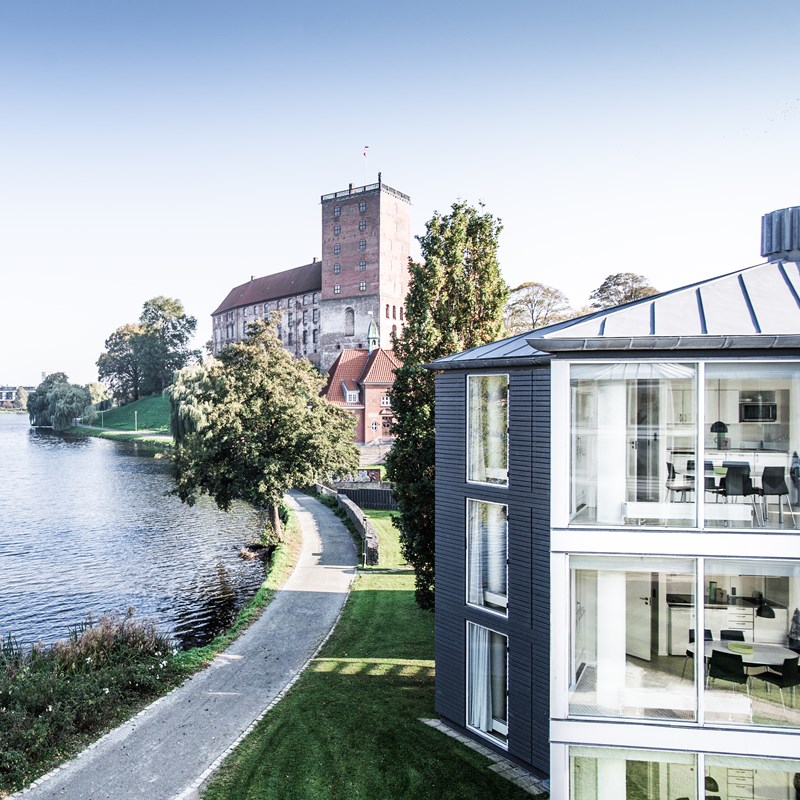 Stay Surprised
Give a Gift Card
Surprise a loved one. Give a Kolding Hotel Apartments gift card. Our gift cards are valid to pay for a regular overnight stay or many of our holiday packages.